Effective breast reduction aftercare steps for proper healing
17 March 2023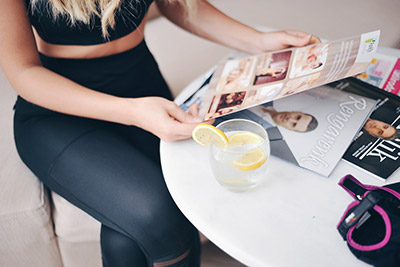 By plastic surgeon Dr Dirk Kremer.
If you're considering breast reduction surgery, it's important to know that the procedure doesn't end once you leave the operating room. Proper aftercare is essential to promote full and proper healing, minimise risks, and achieve optimal results.
Below, I'll discuss the steps you should take after your breast reduction surgery for a smooth recovery that will allow you to enjoy the very best results from the procedure.
Breast reduction surgery: what you need to know
Breast reduction surgery, also known as reduction mammaplasty, is a cosmetic breast procedure that aims to reduce the size of the breasts while also lifting them to provide relief from back pain, breast pain, or a general aesthetic goal. During the surgery, excess skin, tissue, and fat are removed, and the remaining breast tissue is lifted and reshaped. The nipple and areola are also repositioned on the new breast mound, and you can request to have your areolas reduced in size as well.
Your surgeon can perform breast reduction surgery using either an anchor or vertical pattern technique. The anchor pattern technique involves placing incisions around the areola, down to the breast fold, and within the breast fold, while the vertical pattern technique involves incisions placed around the areola and down to the breast fold. The choice of technique depends on your body type, breast size, and desired results.
Read: Is it safe to have a second breast reduction surgery?
Aftercare instructions for breast reduction surgery
Proper aftercare is crucial to promote healing, minimise risks, and achieve optimal results after your breast reduction surgery. Below are some essential steps you should take during your recovery period:
Wear a supportive bra - It's essential to wear a supportive sports bra or surgical bra for several weeks after your surgery. This helps to reduce swelling, support your breasts, and promote proper healing.
Follow your surgeon's aftercare instructions - Your surgeon will provide you with specific aftercare instructions tailored to your individual needs. Be sure to follow these instructions closely to avoid complications and promote healing.
Avoid physical activities - You should avoid any strenuous activities, such as heavy lifting or exercise, for the first 7-10 days after surgery. You should also avoid driving until you can do so comfortably without pain.
Eat healthily and stay hydrated - Proper nutrition and hydration are crucial for healing after surgery. Be sure to eat a balanced diet rich in nutrients, drink plenty of water, and avoid smoking and alcohol.
Attend follow-up appointments - Follow-up appointments with your cosmetic surgeon are crucial to ensure that your recovery is progressing as expected. Be sure to attend all scheduled appointments and notify your surgeon immediately if you experience any unusual symptoms or complications.
Read: A guide to breast reduction surgery
Breast reduction surgery can provide significant relief from back pain, breast pain, and other issues while also improving your appearance and self-confidence. However, proper aftercare is essential to promote healing and achieve optimal results. By following the steps outlined above and working closely with your surgeon, you can ensure a smooth and successful recovery after your breast reduction surgery.
Why choose Harley Street Aesthetics for your breast reduction surgery?
Harley Street Aesthetics is a renowned plastic surgery clinic in the heart of London led by Dr Kremer, a board-certified cosmetic plastic surgeon with over two decades of experience. Dr Kremer and his team are known for their skill, personalised approach to patients, and excellent results. Contact Harley Street Aesthetics today to schedule a consultation and learn more about breast reduction surgery by calling 0845 519 7232, e-mailing info@harleystreetaesthetics.com or by completing our online enquiry form.
x
Virtual Consultations
Dr Kremer is now accepting virtual consultations, via Skype or WhatsApp. If you would like a virtual consultation, or would like more information, simply get in touch with us via phone, email or through our contact form and we will schedule a date and time for your consultation.