Is eyelid surgery worth it?
02 September 2022
By plastic surgeon Dr Dirk Kremer.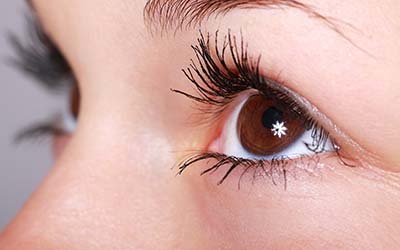 Eyelid surgery, formally known as a blepharoplasty, is a surgical procedure that removes excess eyelid skin to improve the appearance of sagging eyelids.
Now, any surgery that involves operating on the area around the eyes may seem dangerous and though all surgeries do come with varying degrees of risk, it's very rare for serious problems to arise following eyelid surgery - provided you do your due diligence, choose an experienced plastic surgeon and follow all post-surgery advice.
Even still, surgery to upper or lower eyelids is still enough for many people to question whether eyelid surgery is worth it.
Below I'll highlight a few benefits you can expect from eyelid surgery so that you can weigh up whether it could be a cosmetic procedure that's worth it to you.
What are the benefits of having eyelid surgery?
The main benefits to undergoing eyelid surgery include:
Improved vision
As we age, skin begins to sag and this can include drooping eyelids. For some people, this can be quite severe to the point that it actually blocks or partially blocks their line of vision and reduces their peripheral vision. If you are one of these people who suffers from a severe case of eyelid sagging, removing this excess skin with the eyelid surgery procedure would greatly benefit you in a functional way as well as aesthetically.
Read: Important things to know about eyelid surgery
More youthful looking eyes
Whether your case of eyelid sagging is severe or minor, removing the excess skin will no doubt have a profoundly positive effect on your physical appearance. Eyelid surgery helps to create a more youthful appearance, reversing the tired and aged look that the drooping eyelids were giving you - and of course, the eyes are one of the first things people will look at and notice about you.
The vast majority of eyelid surgery patients are aged 40 and above and it tends to be the aging process that brings about a desire to seek potential surgeries. With that said, some patients choose to have eyelid surgery under the age of 40 if they naturally have heavily hooded eyes due to the physical improvement it will have on their facial features.
Read: Eyelid surgery in your twenties and beyond
Put a stop to irritation
It's not just interrupted vision and self-confidence issues that can be blamed on droopy eyelids, but also irritation. If there's excess skin around the eyes it's likely to cause itchiness, swelling and redness. The eyes are a very sensitive area to begin with and the fact that the skin is so thin around this area of the face can make it particularly easy to irritate. This can lead to perspiration getting trapped in the excess skin folds above the eye and could lead to not just irritation but also infections.
Eyelid surgery can put a permanent stop to this irritation by removing the cause once and for all.
If you're suffering from excess eyelid skin and would like to learn more about the blepharoplasty procedure, or if you'd like to discuss any of the other cosmetic surgeries that I carry out here at Harley Street Aesthetics, don't hesitate to get in touch so that we can book you in for your initial consultation. Call today on 0845 519 7232, e-mail info@harleystreetaesthetics.com or complete our online contact form.
x
Virtual Consultations
Dr Kremer is now accepting virtual consultations, via Skype or WhatsApp. If you would like a virtual consultation, or would like more information, simply get in touch with us via phone, email or through our contact form and we will schedule a date and time for your consultation.