Why winter and early spring makes sense for cosmetic surgery
13 December 2019
By plastic surgeon Dr Dirk Kremer.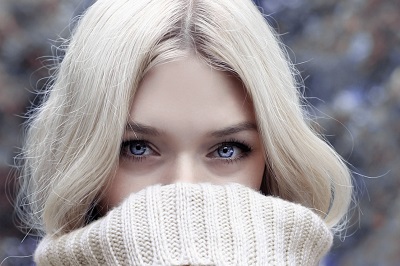 During the hot summer months our minds turn towards thoughts of bikinis, shorts, shedding love handles, slimming the waistline and generally presenting ourselves in the best way possible. Many of us promise that we'll make sure we're happier with our body and how we look in time for the summer months the following year. However, autumn arrives and before you know it we're soon covering up with sweaters, large coats, scarfs and throws. It's too easy to forget about those body issues we were going to address ready for next summer, and we insist we'll revisit them next year.
The issue with this approach? Time!
Whether you're looking to improve your appearance through a healthy diet and exercise regime, or undergo a cosmetic surgery procedure, it all takes time. If you leave it too late, you'll find yourself still trying to attain a healthy weight in the gym, or slowly recovering from a procedure by the time holiday season has already rolled around.
It's true that there is no bad time to address any self-confidence issues you may have with your appearance but taking advantage of the winter or early spring months to make aesthetic enhancements can benefit you in several ways, so I've outlined a few of these benefits below:
Plenty of time to research cosmetic surgeons
To achieve the best and safest results from your cosmetic surgery you must ensure you choose an experienced board-certified cosmetic surgeon. Starting well ahead of time with your research will put you in a position to meet with a number of cosmetic surgeons, helping you make an educated decision about which surgeon is best equipped to perform your procedure.
More options with your procedure date
Winter or early spring is perfect for recovery as you can cover up and allow the healing process to take place without worrying about missing out on the sort of summer parties you enjoy in the warmer months. Furthermore, summer can often be a busy time for plastic surgeons as schedules fill up fast with people taking advantage of days off during summer holidays by booking their appointments and procedures to take place during them. Why not avoid this busy period and have your procedure take place before or after the coveted summer dates? Undergoing your procedure during the winter or early spring allows enough recovery time to show-off your new shape by the time summer rolls around.
Recovered and enjoying the benefits for summer season arrival
Though recovery may be a couple of weeks or months for most procedures in terms of when you can confidently go out in public again, results from the procedure usually continue to improve long after you've returned to full activity. For example, it may take as long as 3 months before you can enjoy the full physical benefits of liposuction or eyelid surgery, 6 months for a tummy tuck or facelift, and up to 12 months after post-weight loss surgery. Another great reason to have your cosmetic procedure well ahead of summer!
Ultimately, when it comes to making changes that will help boost your confidence and self-esteem, you can never start too early, and the improvements that can be made through cosmetic surgery will stay with you year after year. To discuss the right procedure for you with a board-certified cosmetic surgeon, don't hesitate to contact me today at Harley St Aesthetics in the heart of London by calling 0845 519 7232, e-mailing info@harleystreetaesthetics.com or by filling in the online contact form.
x
Virtual Consultations
Dr Kremer is now accepting virtual consultations, via Skype or WhatsApp. If you would like a virtual consultation, or would like more information, simply get in touch with us via phone, email or through our contact form and we will schedule a date and time for your consultation.