Plastic surgery and bullying - is there a link?
16 June 2017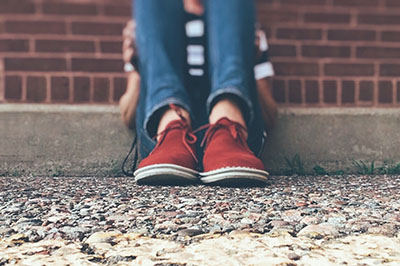 By Plastic Surgeon Dr Dirk Kremer.
As an award-winning plastic surgeon based on Harley Street, London, I see hundreds of patients every year, and each one has their own personal reason for wanting a cosmetic procedure. I've made no secret of my belief that plastic surgery should be a well-thought-out personal decision, and not undertaken for the wrong reasons, such as bullying.
We all know that bullying in any form is a horrible experience, and it's no surprise that bullying often has a negative effect on the mental health of victims, and even the perpetrators themselves. Therefore, it should come as no surprise to hear that many victims look towards plastic surgery as a way of overcoming what they believe to be faults in their appearance. However, a study from the University of Warwick, published by the Plastic and Reconstructive Surgery Journal, has found that it's not just the victims that seek out plastic surgery, but also the bullies themselves.
Researchers studied 2,800 teenagers in the UK and analysed several key aspects, including their emotional problems, levels of self-esteem, body image, and their overall desire to have a cosmetic procedure. The results found that 11.5% of all bullying victims had an "extreme desire" to have plastic surgery, while 9% of all bullies were keen to undergo a plastic surgery procedure. Out of those surveyed, 7.3% of the girls wanted plastic surgery, while only 2% of the boys desired a cosmetic procedure.
Why do bullies and their victims seek plastic surgery?
Researchers revealed that there were many reasons why people desired plastic surgery, but found that most of the victims were more likely to want to change their appearance because of the bullying and the effect on their self-esteem; the bullies were likely to seek out cosmetic surgery to reinforce their desire to be looked up to or admired by their victims.
The lead author of the study, Dieter Wolke, said that even though bullies and their victims want cosmetic surgery for different reasons, the underlying cause which both groups suffer from is low self-esteem; bullies want to appear dominant and socially accepted and believe plastic surgery can give them this power, while victims want to fix issues which a bully has highlighted, issues which are likely not even apparent in the eyes of anyone else.
Plastic surgeons need to do more regarding mental health
Mr Wolke added in his concluding statement that plastic surgeons should work closely with any teenagers coming to their practice looking for cosmetic surgery. He advised plastic surgeons to screen for bullying and other mental health conditions during consultations and, where possible, discuss and seek out alternative solutions. He concluded by saying that young people may be less interested in cosmetic surgery if the health issues associated with mental health conditions are addressed early.
As a leading London cosmetic surgeon, I take the health of my patients very seriously, and actively look for mental health conditions such as Body Dysmorphic Disorder, low self-esteem and depression during an initial consultation. Here at Harley St Aesthetics, I will always make sure the patient is seeking plastic surgery for the right reasons, and will never perform surgery on anyone who I believe is looking to undergo surgery for the wrong reasons.
If you are considering a cosmetic procedure, make sure you choose a plastic surgeon you can trust. To book a consultation with me, get in touch today on 0845 519 7232, email info@harleystreetaesthetics.com or fill out our online enquiry form.
Question?

Contact Dr Kremer

0845 519 7232