Could you benefit from facial implants?
17 February 2023
By plastic surgeon Dr Dirk Kremer.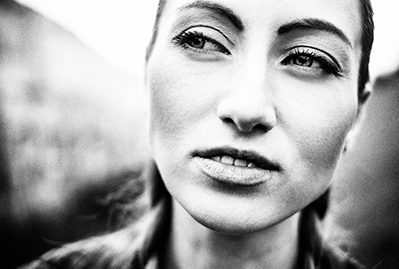 Changing the shape of your face isn't for the faint of heart and should certainly be approached with a less is more attitude.
Patients who are interested in facial implants are typically people with facial features that aren't as defined as they would like them to be. The areas of the face that are most commonly addressed with facial implants are the cheeks or chin as when done right, they can help to create a contoured and far more flattering facial appearance.
Many people opt for facial fillers that usually last up to 6 months or so, but the difference with facial implants as opposed to fillers is that the results are long-lasting - in fact, you can expect to have them for the rest of your life.
Patients are always full of many questions whenever they visit me to discuss facial implants, so I'm going to address a few of the most frequently asked questions below to help you decide whether further investigating facial implants could be beneficial for you.
What materials are facial implants made out of?
The majority of facial implants are made out of silicone, just like most other cosmetic implants, and this is why they can last you the rest of your life. Facial implants can also be made out of Medpor or Gore-Tex, but these are far less popular than the well-known silicone type.
Read: 4 popular cosmetic procedures for the face
What types of facial implants are available?
The two most common types of facial implants are cheek implants and chin implants.
Jaw implants are also offered by some plastic surgeons.
How long is facial surgery and how long does it take to recover?
The more common cheek and jaw implant surgeries usually take in the region of one to two hours to be carried out and the patient will need to spend the first 7 to 10 days recovering before they are able to return to normal activities.
After six weeks of recovery the patient should find that the vast majority of swelling and bruising has subsided, and the full results of the procedure can be better appreciated by this point.
Are there any serious risks involved with facial implants?
The facial implants themselves are very straightforward provided they are carried out by a reputable plastic surgeon with experience in facial implant surgery. With that said, all surgery comes with an element of risk, and complaints following facial implant surgery tend to involve temporary numbness in the area of the area of the surgery, painful bruising and swelling.
In much rarer cases patients may complain about the implant slightly moving and dislodging from its original placement, infection at the site of the surgery during recovery, or issues with the skin, though these are uncommon.
Read: Improve your facial balance with cosmetic procedures
My final thoughts on facial implants
If you're someone who is looking for a permanent solution to improve the definition of certain areas of your face, then I believe facial implants could prove incredibly beneficial for you. Every face is unique, and the lengths people are willing to go to make improvements are different as are their expectations, so I believe it's incredibly important for you to discuss your situation with a trustworthy plastic surgeon so that you can be fully assessed before finding out whether facial implants are something you should consider.
To discuss facial implants with me in more detail don't hesitate to book in your initial consultation with me here at Harley Street Aesthetics in the heart of London. Simply call 0845 519 7232, e-mail enquiries@harleystreetaesthetics.com or complete the online contact form.
x
Virtual Consultations
Dr Kremer is now accepting virtual consultations, via Skype or WhatsApp. If you would like a virtual consultation, or would like more information, simply get in touch with us via phone, email or through our contact form and we will schedule a date and time for your consultation.