5 questions commonly asked about facelift surgery
18 September 2020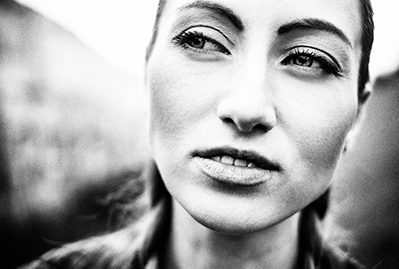 By plastic surgeon Dr Dirk Kremer.
For those looking for a procedure that can roll back the years and create a more youthful appearance it's certainly worth considering facelift surgery. The word surgery can often make a facelift seem daunting, but during an initial consultation with your board-certified plastic surgeon you'll learn all about the procedure and for most people this offers the peace of mind they need. You'll have the chance to discuss what you're hoping to achieve, ask questions and raise any concerns you may have.
Below are 5 common questions that patients often ask during their facelift surgery consultation.
Is there an ideal age to have a facelift?
Because everyone goes through the ageing process somewhat differently, it's difficult to state the perfect age to have a facelift. It's important to remember that the physical ageing process isn't strictly related to your age as your overall health, lifestyle choices and how you generally look after yourself are also huge factors. This means that a patient may benefit greatly from a facelift at any age from around their late 30s or early 40s right through to their 70s, it all depends on the individual. What's most important is that the patient is in good health, has realistic expectations for the procedure and leads a healthy lifestyle as this will make them a better fit for facelift surgery.
How can I tell that a facelift is right for me?
Facelift surgery targets the physical signs of ageing that develop on the lower part of the face and neck due to the natural ageing process. For this reason, a facelift can often yield the best results when coupled with a necklift at the same time. If you can relate to a number of the concerns listed below then a facelift may be the right surgery for you:
Lax or sagging facial skin

A loss of facial volume and muscle tone

An increasing amount of visible wrinkles in the lower face

Skin that sags along the jawline

Developing creases underneath the nose towards the corners of the mouth

A tired or haggard facial appearance

Ageing chin and neck contours
What is recovery like after facelift surgery?
Recovery following facelift surgery usually sees swelling subside after around a week and it's recommended that patients keep their head elevated as often as possible during this period. After around two weeks patients feel comfortable enough to return to going out in public, or possibly a few days sooner for those with long hair as this makes it easier to cover the incisions around the ears. Make up can also be gently applied around this time to cover up any bruising that may still be seen around the face or neck.
Strenuous activities and exercise should be avoided for the first three weeks and even after this time it's important to listen to your body and only slowly easing yourself back into every day routines when you feel ready to do so. Your plastic surgeon will have provided you with post-op instructions to follow, so make sure you pay attention to these and follow them strictly to help streamline your recovery and achieve the best results possible.
How different will I look after a facelift?
At Harley St Aesthetics the technique I use during a facelift ensures the results are as natural looking as possible, as opposed to the tight windswept appearance that some may associate with a facelift. Some surgeons rely on tightening the skin without correcting the underlying muscles and tissues, which typically results in a less than natural result. I aim to avoid this by personalising the surgery to each individual so that it fits their unique facial structure, resulting in a fresher and more naturally youthful appearance, rather than a face that's been evidently operated on with skin that's been simply pulled back tightly.
Is there anything I can do to prepare for a facelift?
The best thing you can do to prepare for your facelift surgery is to turn up with the healthiest skin possible. You can achieve this by doing a number of things, including using medical grade skin care products to give your skin the nourishment it needs on a daily basis, avoiding nicotine and by replacing alcohol with plenty of water. You should also adjust any medication you may be taking in accordance with your doctor's recommendation. You should also arrange for someone to take you to and from the surgery, as well as have somebody on-hand to help you with things during the first night or two once you arrive home following surgery.
To discuss the facelift procedure in more detail, including my signature TBT facelift, or to learn more about any of the other plastic surgeries or non-invasive procedures that I offer don't hesitate to get in touch to book in your initial consultation. You can call 0845 519 7232, e-mail info@harleystreetaesthetics.com or fill in the online contact form.
x
Virtual Consultations
Dr Kremer is now accepting virtual consultations, via Skype or WhatsApp. If you would like a virtual consultation, or would like more information, simply get in touch with us via phone, email or through our contact form and we will schedule a date and time for your consultation.