Popular injectable questions answered
29 May 2020
By plastic surgeon Dr Dirk Kremer.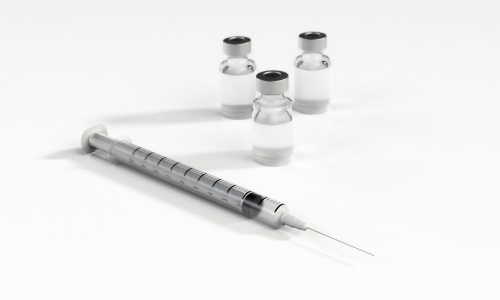 Injectable cosmetic treatments such as Botox and dermal fillers have been consistently among the most popular aesthetic procedures for a number of years. There's no wondering why, as these types of treatments are fast and effective when it comes to speedy rejuvenation of your appearance without the need for surgery or a lengthy recovery.
For those considering an injectable procedure for the very first time, you've no doubt had a burning curiosity for quite a while that has built up a number of curious questions. For this reason, I figured those who are indeed considering Botox or dermal fillers may find it useful if a few of the more popular questions regarding the procedures were answered for you.
How much does it cost to have Botox injections?
It's difficult to put an exact cost on how much Botox injections are as it will vary between providers, cities, countries etc. while also being determined by the area being treated and the amount of Botox required. Every patient requires slightly different amounts of Botox to achieve certain goals, so while it's difficult to provide an exact cost it is possible to instead highlight a couple of things you should look for when deciding who to have the procedure with. Firstly, you should ensure that the practitioner you're considering to carry out the procedure has the correct amount of experience and expertise. Alongside this, you should also treat any cheap prices or offers that sound too good to be true as an immediate red flag.
How long does it take before I'll notice the results of Botox?
Results following Botox injections begin to become more noticeable within just a few days, with results fully realised within two weeks. It's common for new patients to receive a very conservative quantity at first, so give it a little time for results to settle and then make a judgement on whether you're happy with the final appearance. If you're not, you can always contact your practitioner to see if a touch-up injection will help you feel more satisfied. It's best to go conservative at first rather than over-treating and being really unhappy with the final outcome.
Is Botox a safe procedure?
As far as cosmetic procedures go, authentic Botox has a fantastic safety record. Millions of patients receive Botox injections across the world every year and serious side effects are extremely rare. The ingredients have undergone stringent testing to ensure safe usage and dosages for patients. However, with all of this said, the procedure is ultimately only safe if performed by a qualified and experienced Botox practitioner or cosmetic surgeon. Always verify their credentials and ensure that you feel comfortable with their knowledge and skill level.
On which areas can injectable fillers be used?
Injectable fillers are mostly used to add or replace volume to facial features, but are also known to be used on the hands. Fillers typically add volume in order to combat age-related concerns, such as:
The lower face - to smooth creases around the nose, mouth and jawline
The lips - to smooth out vertical lines and wrinkles, enhance volume and/or improve symmetry
The cheeks - to restore a fuller and more youthful appearance
The nose - to reshape and refine the appearance of the nose
Under the eyes - to smooth out fine lines and wrinkles or reduce depressed tear troughs
The temples - to restore the fullness and soften features
The hands - to minimize the appearance of veins and tendons
What are fillers actually made of?
What the filler is made of depends on the actual product. Most quality fillers are made from hyaluronic acid (HA), which is a carbohydrate that is naturally found in the body and helps to keep the skin healthy and elasticated. Different HA fillers are formulated with varying particle sizes and structures as this achieves a specific gel consistency. A thicker consistency is useful for adding volume to larger areas, such as the cheeks, while a thinner consistency is more useful for tackling finer lines and wrinkles.
How long can I expect filler results to last?
How long your filler results will last depends on the area the procedure was performed and the patient it was performed on. Most filler products can last anywhere from 6 months to 2 years in most cases. If an area moves frequently, such as the lips, then the effects of fillers tend to wear off more quickly. Furthermore, each patient will metabolise the filler at a different rate, so some may find that results on a certain area last longer or shorter than they do on other people.
Curious to find out more about the range of cosmetic surgical or non-surgical cosmetic procedures that I offer here at Harley St Aesthetics? If so, don't hesitate to get in touch so that we can book you in for an initial consultation. Call on 0845 519 7232, e-mail info@harleystreetaesthetics.com or complete the online contact form.
x
Virtual Consultations
Dr Kremer is now accepting virtual consultations, via Skype or WhatsApp. If you would like a virtual consultation, or would like more information, simply get in touch with us via phone, email or through our contact form and we will schedule a date and time for your consultation.