'Instagram culture' is driving down average age for plastic surgery
09 February 2018
By Plastic Surgeon Dr Dirk Kremer.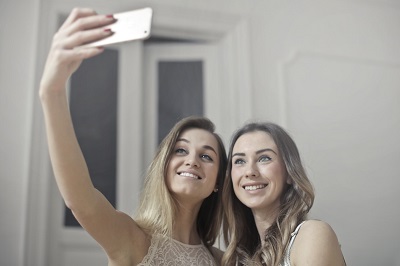 The first "selfie" may have been captured back in 1839 (it's true, Robert Cornelius was his name), but it was during the mid-2000's that it became mainstream, becoming the popular term it is today. Ever since, there has been a growing focus on aesthetic appeal when it comes to capturing the perfect "selfie". It's not just the mobile-savvy youngsters (aged 18-29), either. The "selfie" has clearly found its way into the lives of those aged 30+, and just like the youngsters, they want to look their very best in the images they put up on social media or send to friends and family. So much so, the average age of a woman undergoing a plastic surgery procedure has dropped to 39, while the average age for a man has dropped to 45. These are the youngest average ages ever recorded.
More people snapping "selfies" means more people seeking cosmetic surgery
The so-called "Instagram culture" is largely blamed for this decrease in the average age. Five years ago, there were 150 million Instagram users snapping "selfies" on a regular basis, while the average age of a plastic surgery patient was 42 for women and 47 for men. Today, there are over 800 million users. Most are 18-29 years old, though the number of users aged 30+ has grown substantially, as well. More people on Instagram means more people regularly snapping "selfies". More people snapping "selfies" means more people focusing on how they look, and thus searching for ways to improve their aesthetic appeal. Therefore, it makes sense that more people would seek out cosmetic procedures to help them achieve an improved physical appearance for those "selfies".
Hence the creation of the "Instagram culture", with people experiencing a pressure that makes them feel as though they must look good on Instagram, Facebook, Snapchat and other social media sites.
Social media is influencing many younger plastic surgery patients
Plastic surgeons are claiming that there is no doubt that the "Instagram culture" is influencing many younger patients, with the desire to portray themselves in the best way possible being stronger than ever. This is backed up not just by plastic surgery, but also other cosmetic treatments that are growing in popularity, such as teeth whitening and non-surgical treatments like Botox and dermal fillers.
Smartphone filters are giving people the opportunity to instantly improve their appearance, albeit digitally. This may not be producing a permanent change, but it does plant a seed in the minds of many. People think that if they can look that good temporarily with a smartphone filter, why can't they do something that will replicate that look on a more permanent basis?
Younger women are also picking up on high profile cases of famous people having plastic surgery procedures in their 20s or 30s. These Millennials are thinking: "Why wait until I'm 40 or 50?"
Ultimately, I believe plastic surgery should be performed for the right reasons. Those reasons being to increase self-confidence and to enhance physical features that you personally feel could be improved. Not because you would like to replicate the look of someone else or because another person has pressured and persuaded you into doing so.
If you'd like to discuss the plastic surgery procedures I perform here at Harley St Aesthetics, then do get in touch with me today. We can book you in for an initial consultation, and discuss in detail what you're hoping to achieve and the realistic results that are possible. You can call 0845 519 7232, e-mail info@harleystreetaesthetics.com or fill in our convenient online contact form.
Question?

Contact Dr Kremer

0845 519 7232