Why fly-in plastic surgeons are a false economy
25 November 2016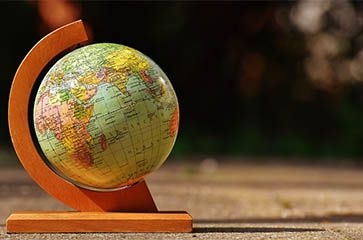 By Plastic Surgeon Dr Dirk Kremer.
Earlier this year, I wrote about the increasing number of British people going abroad on short plastic surgery holidays to get cosmetic treatments cheaper, I also mentioned the risks and complications that can arise from this, especially when it comes to surgery aftercare and dealing with botched surgery.
There has been a rising trend of 'fly in, fly out' plastic surgeons, these cosmetic surgeons fly in from different countries for short periods of time to offer cut-rate treatments, before returning to their country of origin. As with patients leaving the country for cosmetic surgery, flying plastic surgeons in to perform quick, cheap cosmetic surgery also comes with risks that mean you may save money in the short term, but pay in the long term.
'Fly-in' surgeons and affordable plastic surgery
Private medical companies often fly-in European plastic surgeons in order to offer plastic surgery at a fraction of the rate of plastic surgeons with practices located within the UK. This business practice is akin to pop-up shops, where products are offered for a short period of time to create demand, that demand then allows the companies to charge less for procedures, further fuelling demand.
It has been estimated that roughly 15% of all cosmetic surgeons working in Britain are 'fly-in' surgeons.
The dangers of 'fly-in' plastic surgeons
One of the major problems of these short-term surgeons is that they may not have adequate indemnity insurance, but a problem also arises if you are unfortunate to suffer medical complications from a botched aesthetic surgery procedure.
If you have suffered as a result of medical malpractice, it is much more difficult to track down the surgeon that performed on you when compared to a plastic surgeon with a permanent residence in the UK, but if you do find your surgeon again, that isn't an end to the problem, but rather just the beginning.
Due to the fact that 'fly in, fly out' surgeons are flown in by commercial companies for short periods, there is no guarantee that they'll have the correct insurance, as such, if you want to claim compensation for your injuries, you may have to go to their main country of residence in order to do so. Many European countries also have insurance claim caps, which means you may not get nearly as much compensation as you would if you made your claim in a British court.
Currently, there is no system in place to ensure that 'fly-in' European plastic surgeons have the correct insurance, which is something the British Association of Aesthetic Plastic Surgeons (BAAPS) is trying to change, in order to protect patients seeking treatment.
BAAPS released a statement in which they explain that while 'fly-in' European plastic surgeons are qualified, and may offer cosmetic treatments for cheaper, they are also less experienced, and as such there's a higher risk of botched surgery.
Last year, a plastic surgeon by the name of Marco Moraci was suspended after performing a facelift which scarred his patient for life. During the investigation, it was discovered that there had been 60 prior complaints from British plastic surgery patients about Moraci's work before the case had even reached the General Medical Council. However, Moraci hadn't faced any prosecution up until that point because he had left for Italy.
If you're looking for plastic surgery with a surgeon you can trust, contact Harley St Aesthetics today. I have worldwide experience, and I would consider myself an extremely progressive and approachable plastic surgeon. Of course, you don't have to take my word for it, see my testimonials and gallery pages to see what previous patients have said about my work, and to get a visual image of what I can achieve for you. To arrange a consultation, or just to make an enquiry, don't hesitate to get in touch.
Question?

Contact Dr Kremer

0845 519 7232