New research highlights why women have plastic surgery
12 August 2016
By Plastic Surgeon Dr Dirk Kremer.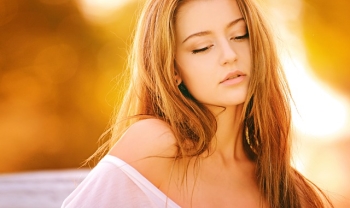 Recently, the results of one of the largest research projects about aesthetic surgery were released, and they seem to suggest that women who are getting plastic surgery are fully aware of why they are doing so.
The project was called "The Changing Face of Beauty: A Global Report", and it was an investigation into the opinions of almost 8,000 women in 16 countries. However, it should be noted that the research was funded by Allergan, the company best known as the owners of Botox, so it is worth taking the results with a pinch of salt, as Allergan clearly has a vested interested in showing cosmetic surgery in a positive light, although the questions suggest that the study was more about general opinions rather than encouraging people to undergo procedures.
Women looking to improve self-confidence with cosmetic surgery
The overall results demonstrated that women were undergoing surgery, minor cosmetic procedures especially, to improve self-confidence as much, if not more than to improve appearance.
Of the women studied, 42% said they underwent plastic surgery as a way to boost their self-confidence, the same percentage that had surgery to improve the appearance of sagging skin.
When questioned about who was the biggest influencer in their decision to have plastic surgery, thankfully 74% said they did it for themselves, and while less said they were influenced by partners and friends (37% and 15%, respectively), these numbers are still high enough that cosmetic surgeons should do more to discover whether a patient is being forced or manipulated into having cosmetic surgery.
The results also suggest that the trend to look better, not younger is a worldwide trend, with women finding general 'beautification' (63%) more important than treating the signs of ageing (50%). The research suggests that plastic surgery is becoming less taboo, with 65% of women agreeing that having facial fillers is more acceptable now than it was 5 years ago.
Plastic surgery still has its detractors
Psychotherapist Stacy Kaiser responded to the results by saying that the confidence boost that comes from cosmetic surgery is only temporary, and believes that true happiness can only be achieved through a combination of genetics, upbringing and environmental factors. She also encourages patients to ask three questions before going through with a cosmetic procedure; these are:
Who are you doing it for?
Could there be any underlying issues that are leading to this decision?
What are your expectations of plastic surgery?
Of course, it is important that a patient fully understands their reasons for having surgery, it should also be highlighted that a good plastic surgeon will hold a consultation with a patient before agreeing to perform surgery so that they can understand a patient's reasons, and to ensure that they are psychologically fit to have work done. It's not unusual for a surgeon to turn a prospective patient away.
It's clear that, for women at least, plastic surgery is becoming less taboo, likely thanks to prominent celebrities being more upfront about their relationship with plastic surgery. While there is nothing wrong with having cosmetic surgery as a confidence boost, or to fix a problem that was causing low self-esteem (for example an arm lift to remove excess skin after a massive weight loss), it's important to realise what plastic surgery can and can't achieve.
If you are considering a plastic surgery procedure, contact us here at Harley St Aesthetics today to book a consultation.
x
Virtual Consultations
Dr Kremer is now accepting virtual consultations, via Skype or WhatsApp. If you would like a virtual consultation, or would like more information, simply get in touch with us via phone, email or through our contact form and we will schedule a date and time for your consultation.