Are people who suffered abuse as children more likely to get plastic surgery?
10 June 2016
By Plastic Surgeon Dr Dirk Kremer.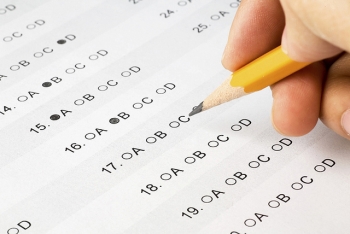 While people undergo plastic surgery procedures for a variety of reasons, a new study by researchers at the University of Wisconsin has revealed that there may be a relationship between those who have frequent aesthetic procedures and those who suffered or witnessed abuse during their childhoods.
100 patients were asked to fill in a 10 point questionnaire
The research involved 100 patients who had recently had, or were soon to undergo, a cosmetic procedure having to fill in a 10 point questionnaire. Each question related to whether the person suffered some form of abuse during their childhood, this included physical, emotional and sexual abuse, along with witnessing violence – particularly amongst parents – and drug and alcohol abuse.
Of the people answering the questionnaire, 81% responded yes to at least one of the questions. This was especially prevalent among people having their first or second nose job.
It is believed that suffering a childhood trauma leads to an increased risk of suffering body dysmorphic disorder (BDD), and a desire to become perfect; in this case plastic surgery acts as a form of self-medication. I have written about BDD and the risks it poses in an earlier blog post, and I believe this highlights the need for plastic surgeons to hold consultations with potential patients in person, so that they can get a better idea of what the patient is dealing with, and the reasons why they want cosmetic surgery.
Certain types of patients more likely to have BDD
Half of the patients who filled in the questionnaire responded with more than four yes answers. These people tended to be middle-class with a university-level education.
This research was actually a repeat of a similar experiment conducted in the 1990s, where 17,000 patients from GPs around San Diego were given the same questions to answer. In that experiment, 67% answered yes to at least one of the questions about childhood abuse.
Not only does witnessing abuse seem to lead to a higher risk of BDD, it also seems to have an impact on health overall, with those getting higher scores on the questionnaire also reporting health issues such as irritable bowel syndrome, arthritis, chronic lung disease and attempted suicide.
How can the industry help?
Recent rules introduced by the General Medical Council are set to make the cosmetic industry a safer place for patients, especially those who may be suffering from BDD and plastic surgery addiction.
My suggestion is that plastic surgeons as a whole make a better effort to communicate with patients, to find out the psychological headspace they are occupying and ensure that they aren't pressuring themselves into having surgery, but rather fully understand why they are opting to have work done.
As one of the best plastic surgeons in London (as voted by Tatler) I pride myself on my approachability, and my desire to help patients. If you are considering plastic surgery, please get in touch with Harley Street Aesthetics today and book a consultation.
Question?

Contact Dr Kremer

0845 519 7232