The number of people seeking plastic surgery abroad is on the rise
29 January 2016
By Plastic Surgeon Dr Dirk Kremer.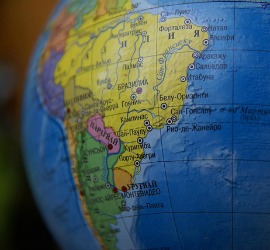 In recent years, with more and more celebrities discussing their relationships with plastic surgery, it has become less embarrassing for people to want cosmetic treatment for themselves. However, while cosmetic surgery is becoming more commonplace, and procedures are becoming even safer, the industry still has its troubles, and these were clearly demonstrated by a series of survey results discussed in a recent episode of This Morning.
More and more people are turning to plastic surgery
The recent survey has shown that 1 in 10 people in the UK think they would look better if they had a cosmetic procedure, especially in the light of prominent news stories about celebrities undergoing cosmetic procedures to improve their life, such as Modern Family's Ariel Winters who had a breast reduction just a few months ago.
However, changing your look can have a big impact on your life, and should not be undertaken lightly. There are several practical things that need to be considered, along with understanding why exactly you want the procedure. Whether you want breast surgery to boost your confidence, or my signature TBT facelift to give yourself a youthful glow, it's always best to be honest with yourself and truly ask yourself why you're having the surgery.
1/10 dissatisfied with their looks after surgery
Unfortunately, the media often reports on plastic surgery gone wrong, which leads to a skewed perspective of the industry. People often remember bad news over good news, so for all the stories we see of celebrities finding happiness following aesthetic surgery, we get stories of people who have had to face horrible consequences following their procedures.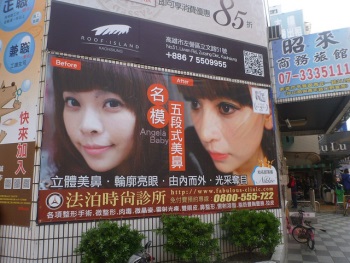 While there are risks to any plastic surgery - as there are with any medical procedure - the stories that are often reported are about people who went to rogue plastic surgeons; you should always consult a qualified and experienced plastic surgeon you can trust, something which will become easier for clients to do once the new cosmetic regulations come into force this spring.
The number of people who are unhappy with how they look after plastic surgery could also be linked to the rise of people going abroad to get work done. Over the last two years, there has been a 109% increase in the number of people turning to foreign cosmetic surgeons to perform their procedures.
While Seoul in South Korea could be considered the capital of plastic surgery, those who go abroad to get work done often go because the procedures are typically less expensive compared to those in the UK or other major economies such as the US or Canada. These overseas operations can cause problems because first, they only offer consultations online, meaning you don't have an opportunity to get to know your doctor, and your doctor doesn't get the opportunity to meet you and find out your personal needs and requirements. What's more, you will only be offered one night hospital rest, which is not enough time to overcome large procedures sufficiently, meaning you could be more active than recommended, severely impacting your recovery. Finally, once you are back in the UK, it is difficult to receive follow-up care, which is also a large part of the recovery process.
At Harley Street Aesthetics, I believe that the wellbeing of my clients is paramount, that's why I will be there to consult with you before, during and after your cosmetic procedure. For more information on any of the plastic surgery procedures offered here at Harley Street Aesthetics based in London, or to book your free consultation, contact us online today, or email: info@harleystreetaesthetics.com.
x
Virtual Consultations
Dr Kremer is now accepting virtual consultations, via Skype or WhatsApp. If you would like a virtual consultation, or would like more information, simply get in touch with us via phone, email or through our contact form and we will schedule a date and time for your consultation.