Should you be embarrassed by plastic surgery?
16 October 2015
By Plastic Surgeon Dr Dirk Kremer.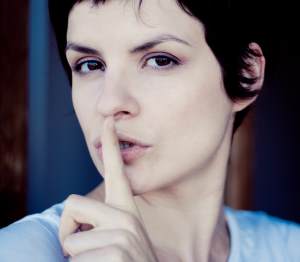 There are many reasons why people have cosmetic surgery, some may want to fix misshapen parts of their body, others may want to improve their self-confidence, and some may want help to remove stubborn fatty tissue. Whatever the reason, if you choose to have plastic surgery, the decision is always your own personal choice, and you shouldn't be embarrassed by your decision, or need to justify your choice to anyone but yourself.
Sadly, media outlets across the world are reporting that more men and women than ever are undergoing procedures in secret, and storing money in hidden places, so they can hide the fact that they have had a cosmetic procedure from their wives and husbands.
Men are increasingly seeking secret cosmetic surgery
It has been well documented over the last few months that the number of men seeking plastic surgery procedures is rising, and, a new survey by RealSelf.com has found that 72% of doctors surveyed reported an increase in the number of male patients over the last 12 months. The doctors in the survey also said that the majority of these men were aged between 24 and 44, and felt the need to hide their surgeries from their partners, friends and family. The doctors reported that, while women are more likely to discuss cosmetic surgery with close friends and family, men typically come to appointments alone and want the procedure(s) to be completed as quickly as possible.
Women in Saudi Arabia are also after secret plastic surgery
It appears that it is not just men who feel uncomfortable making it known that they have had cosmetic surgery, many women in Saudi Arabia are seeking secret cosmetic surgery due to fears that their husbands and close relatives will disapprove. Recent figures from the Saudi Ministry of Health have revealed that 14,412 Saudi women had facelift procedures this year, followed closely by breast surgery. These women have been advised to let their husbands and families know that they have had aesthetic surgery, as it could cause problems should relatives or partners find out later on.
Is cosmetic surgery embarrassing?
There is no reason that cosmetic surgery should be embarrassing; if you feel that aesthetic surgery will make you feel more confident or improve your health, then you shouldn't be ashamed to be open and honest about your cosmetic plans. You don't have to tell everyone if you don't want to, but if someone asks, don't feel obliged to lie; embrace your new look and show off your new appearance!
I would always advise my patients to speak with partners, family or friends about their plans, as they can offer support and provide any assistance that may be required during the recovery period. If you feel strongly about cosmetic surgery, they will respect your decision and support you entirely, regardless of their views or beliefs. It is also important to note that you should never need to obtain permission from anyone to have cosmetic surgery; what you do with your body is your decision and yours alone, and likewise, you shouldn't be forced into plastic surgery if you don't want it!
Here at Harley Street Aesthetics, I offer a wide range of cosmetic procedures, ranging from non-surgical procedures such as Botox to more invasive procedures like breast reduction. Before I perform any aesthetic surgery, I always arrange an initial consultation with my patients so that I can better understand them, and they can ask any questions they may have and get to know me.
If you are thinking about plastic surgery, I advise you to be open and honest with family members and make sure that you have done all research beforehand. To book a consultation with me, contact: 0845 519 7232 or email: info@harleystreetaesthetics.com.
Question?

Contact Dr Kremer

0845 519 7232