Keeping up with the Kardashians' plastic surgery rumours
14 August 2015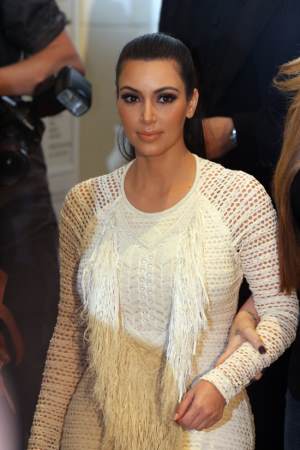 By Plastic Surgeon Dr Dirk Kremer.
The Kardashians are probably one of the most glamorous and well-known celeb families out there, and not a week passes by without seeing at least one member of the family on the cover of a magazine. Recently the news has focussed on Caitlyn Jenner's sex-reassignment surgery, but she is far from being the only member of the Kardashian clan to have had plastic surgery: Kris Jenner, the clan's matriarch, has never been shy about discussing the cosmetic surgery that she has undergone. Kris Jenner has been very honest about having Botox, fillers and even a boob job during the 80s; she also treated herself to a facelift for the wedding of her daughter Kim to basketball player Kris Humphries.
But what about the Kardashian children? There has been a lot of speculation in the press about which person has had what procedure and I thought I'd talk about some of the most interesting rumours (and sometimes truths).
Kendall Jenner's nose job
Model Kendall Jenner is paid to look beautiful, something she excels at. It might be for that very reason that people constantly speculate about whether or not she's had a nose job. However, the only 'evidence' we have is from plastic surgeons who did not work on her and are going from photographs dated 4 years apart. Until Kendall says publicly whether or not she underwent a rhinoplasty procedure, this one has to stay in the rumour pile.
Kylie Jenner's Lip Fillers
Hands up if you remember the #kyliejennerlipchallenge that was trending on Twitter a few weeks ago. Of course you do! The challenge saw boys and girls sucking on shot glasses and bottles in hopes of emulating Kylie's pout; this often ended with the participant getting severe bruising around the mouth, or worse. The lip challenge was created after Kylie Jenner denied having lip fillers, attributing her plump lips to a change in make-up.
Recently though, she has publicly announced that she has had lip fillers, after being persuaded by Khloe Kardashian to confess. Talking about the 'scandal', Khloe said: "Kylie decided to plump her lips and I don't think there's anything wrong with that", and neither do I! Cosmetic surgery can work wonders on your self-confidence as long as you understand why you're having work done.
The Kardashian bums
There is no way of avoiding it, when the topic of the Kardashians and plastic surgery comes up, people only want to talk about one thing: Kim's & Khloe's bums.
Although most people discuss bum implants mainly in relation to Kim, Khloe has recently found herself under the scrutiny of the media, who were wondering whether or not she had a Brazilian Butt Lift. Not one to be fazed by obtrusive media sources and members of the public, Khloe explained her bum in the most perfectly succinct way: "I've always had an ass."
Kim Kardashian is not someone you could describe as shy, you just have to look at her recent photoshoot for Paper Magazine where she 'broke the internet' to know that Kim is a woman that is proud of her figure, and rightly so. In fact, Kim was so determined to prove to the world that her derriere was all natural that she went for a 'butt x-ray' on an episode of Keeping Up with the Kardashians!
There we have it, the major Kardashian plastic surgery rumours, mostly fake but it's nice to see them unashamedly owning having cosmetic surgery when they have had work done; it's nothing to be ashamed of and no one should stop harbour the belief that it is.
Kim Kardashian may not be one for plastic surgery, but that didn't stop this man spending over $150,000 to look like her! If you are in London and think cosmetic surgery could help you become as confident as a Kardashian, contact me today to arrange a consultation.
Question?

Contact Dr Kremer

0845 519 7232