5 cosmetic surgery trends from around the world
22 May 2015
By Plastic Surgeon Dr Dirk Kremer.
Over the years, we have seen both a significant growth and an evolution in the cosmetic surgery industry. New technologies and new procedures have changed the face of aesthetic surgery; such factors have sparked a rise in the medical tourism industry and quick-fix surgery. And although the plastic surgery industry has adapted, global trends in cosmetic surgery have remained consistent over the years. Social and cultural influences have sparked particular desired beauty trends in some countries more than others, and here are 5 countries which take their aesthetic surgery trends to another level…
USA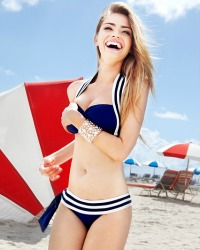 If you had to take a guess at which cosmetic surgery procedure was the most popular amongst North Americans, which would you choose? Would you be shocked if I said that breast augmentation surgery is the most common treatment? The USA are the world dominator of breast enhancement surgery and probably will continue to be in the forthcoming years. We don't expect anything other after seeing hundreds of American celebrities go under the knife to achieve breasts that could rival that of Pamela Anderson. Last year, the American Society of Plastic Surgeons (ASPS) released statistics in their 2014 Plastic Surgery Statistics Report which revealed that 286,254 breast augmentations had been performed by ASPS Surgeons. The results might show a slight decrease from the previous year's whopping 290,224 procedures, but we anticipate that the treatment will continue to reign in popularity in the United States.
South Korea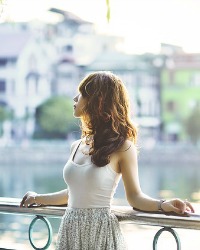 Without question, South Korea has established itself as a country that is infatuated with cosmetic surgery; an excessive number of individuals is fixated on the desire to look unflawed and undergoes cosmetic surgery in an attempt to create their ideal look. The country is ranked as having the highest number of plastic surgery procedures per capita, which goes to show that plastic surgery is largely considered socially acceptable in South Korea. One of the most popular treatments is double eyelid surgery (also known as blepharoplasty), which removes some of the excess skin in the upper eyelid to create bigger and wider eyes. Other popular cosmetic surgery procedures include jaw reshaping surgery, as many South Koreans want to change their round-shaped face for a V-shaped chin, and rhinoplasty surgery. What inspires this look, you might ask? It has been suggested that many South Koreans aspire to achieve an appearance similar to that of anime characters, with the idealisation of large wide eyes, small faces and a Westernised silhouette.
Brazil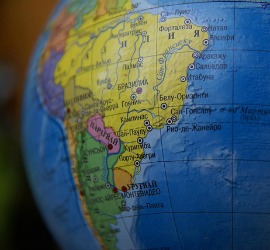 Does it surprise you that Brazil is largely associated with buttock augmentation surgery? I thought not, seeing as the country hosts contests like Miss Bum Bum which flaunt the biggest bum. The most recent International Society of Aesthetics Plastic Surgery (ISAPS) statistics revealed that Brazil surpassed the USA and seized number one in their total of cosmetic surgery procedures performed in the year 2013. Out of the 319,960 buttock augmentation (gluteoplasty) procedures performed in 2013 all over the world, 63,925 were performed by Brazilian surgeons, who definitely top that chart. So if you've heard of the phrase 'Brazilian Bum', you now know what it's referring to! Controversially, buttock augmentation surgery is booming due to celebrities like Kim Kardashian and Nicki Minaj, motivating the trend with their larger, perkier rears, so we can't put all of the blame on Brazil for the recent popular aspiration for a Brazilian Bum!
Iran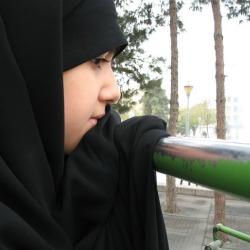 In 2014, Iran was noticed as a country with one of the highest number of rhinoplasty procedures per capita in the world. We might assume that the popularity of nose job surgery in Iran is influenced by a shift towards a more Westernised culture, with a desire for a more Westernised appearance. Some 200,000 Iranians undergo the surgery to achieve a 'white button nose', others opt to reduce the size or change the shape of their nose, or desire an upwards-pointed tip on the end of their nose. Girls from as young as 14 undergo the procedure to achieve a 'doll face' appearance. The reasons behind the popularity of the nose job ranges from improving one's self-esteem to marriageability purposes.
Germany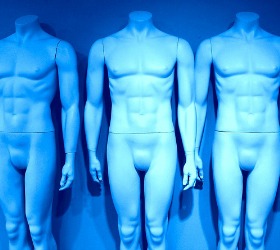 Possibly the most surprising cosmetic surgery trend of all was Germany's rankings in ISAPS' global study in 2013. The results showed that 2,786 penis enlargement treatments were performed that year in Germany, which was startlingly higher than any other country; Venezuela had the second highest number of penile enlargement procedures with just 473, that's quite a difference! More common procedures such as eyelid surgery or breast augmentation were among Germany's favourite surgeries, but penile enlargement was clearly popular. Which country will have the most controversial surgery trends next time?
If you are interested in undergoing a cosmetic surgery procedure and you have one or two questions that need answering, don't hesitate to contact the Harley St Aesthetics practice and I'll be happy to help you.
x
Virtual Consultations
Dr Kremer is now accepting virtual consultations, via Skype or WhatsApp. If you would like a virtual consultation, or would like more information, simply get in touch with us via phone, email or through our contact form and we will schedule a date and time for your consultation.