Is it time out for temporary breast procedures?
08 May 2015
By Plastic Surgeon Dr Dirk Kremer.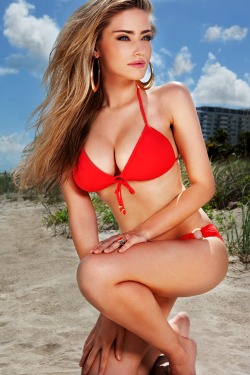 When considering cosmetic surgery, do you ever factor in the longevity of the treatment? Is this important to you? The 'vacation breast' job is currently causing a stir within the plastic surgery industry, and for good reason! The temporary treatment is currently being developed by Dr Norman Rowe, a US surgeon who has plans to develop a formula for 'vacation breasts' that will see patients increase in breast size for between two to three weeks. Dr Rowe also established the 24-hour 'InstaBreast' which, as stated, lasts for one day and then deflates back to their original size. But what are the mental and physical affects this procedure can have on a patient? This is a big concern at Harley Street Aesthetics since the procedure encourages a flippant attitude towards plastic surgery as well as evoking a feeling of disregard to the longer term health implications.
What to consider before undergoing surgery
Are temporary breasts worth it?
Whatever your reason(s) for undergoing breast enhancement surgery, whether short or long term, the cost will be a large factor in both – but it's essential to research highly recommended treatments and surgeons that meet all regulations and standards, and most importantly a procedure that is right for you. The 24 hour 'InstaBreast' currently values at $2,500, making it just over $100 an hour. Although a quick fix may sound appealing, the cost to worth ratio is somewhat underwhelming.
Will you still look natural?
If you're looking for a natural looking procedure that will last for several years, then you should consider our Split Muscle Breast Augmentation. The procedure avoids the dreaded 'tennis ball chest' appearance and can provide discreet enhancements, ensuring that changes are subtle and apt for each client. By opting for a more temporary solution you may not have the luxury of the aforementioned due to the speed in which the procedure is performed, and the finer details potentially will probably be skimmed over!
Do you trust your surgeon?
It is advisable that you do not rush into any decisions; booking in a consultation with your surgeon to discuss your options should be the first port of call. It is essential that you trust your surgeon and are 100% happy with the procedure that you plan to have. When booking in with unregulated surgeons or even shorter term procedures, you may not get this service, so be clear on what you want and can expect from your experience.
Are you aware of long-term consequences and risks?
When thinking about your cosmetic surgery, checking the facts, risks and statistics is a must! As it stands, the media is currently reporting that the 'vacation breasts' can leave clients with different sized breasts as they deflate over the two to three week period. You should also be wary of new procedures that do not use traditional techniques, as there is no information on long-term consequences. Poor quality procedures are not acceptable at Harley Street as we ensure that we offer the highest services to our clients and that all techniques have been fully developed and mastered before being performed. A favourite amongst our clients is Breast Augmentation surgery for women who have a desire for bigger, fuller breasts, but want to maintain the natural look.
If you are considering breast enhancement, we would love to hear from you at Harley Street Aesthetics, so book in your consultation with us to see how we can help. With a selection of high quality procedures available, we would love to enhance your features as you desire.
x
Virtual Consultations
Dr Kremer is now accepting virtual consultations, via Skype or WhatsApp. If you would like a virtual consultation, or would like more information, simply get in touch with us via phone, email or through our contact form and we will schedule a date and time for your consultation.