Natural vs surgical: a decade of changing beauty perceptions
24 April 2015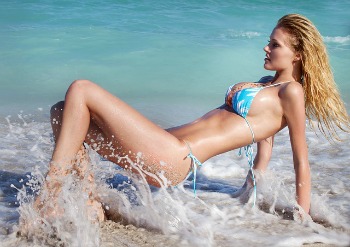 By Plastic Surgeon Dr Dirk Kremer.
The turn of the 21st century saw a boom in cosmetic surgery, carrying in the big boob craze and popularising Botox, as well as other surgical procedures that conceal signs of ageing. Over the past 15 years there has been a transformation in the cosmetic surgery industry, following a change in conception of what is 'beautiful'. The '00s promoted the appeal of 'fake beauty', with celebrities including Katie Price, Donatella Versace, Jodie Marsh and of course Michael Jackson leading the trend by undergoing extreme aesthetic enhancements. It didn't stop there, as the next fad was delivered through the rise in reality TV, which also promoted fake beauty, with people from 'The Only Way is Essex' and 'Geordie Shore' endorsing evident surgical enhancements. 2014 saw the industry take a step back, honing in with a decrease in drastic surgical enhancements and it seems that the appeal of a more natural look will continue into this year; here's how…
A decline in the big bust
There has been a recent soar in the demand for a more natural-looking appearance, from facial features to body shapes, and the plummet of the plummet of the big boob era has definitely caused shock, with celebrities driving the popularity of breast reduction surgery returning to their natural sizes. In 2013 1,707 women went back under the knife, but surprisingly not for another aesthetics enhancement; rather these women chose to have their implants removed on the NHS, which rose by almost 50% from the previous year. In 2013 former reality TV star Heidi Montag showed off her breasts after having reduction surgery, which came as a huge surprise given that she had undergone 10 cosmetic surgery treatments which included two breast augmentation procedures. Similarly, last year former glamour model Katie Price downsized from her enhanced 32FFs, back to her original 32B size breasts, and following Price's move Victoria Beckham later reduced her Ds to Bs. Nowadays, women want their breasts to look perkier and more voluptuous, rather than bigger, which allows breast augmentation to remain a popular cosmetic surgery procedure. But what brought up the big change?
Vain or rationally cautious?
BAAPS Annual Audit suggests that 'fake beauty' is no longer the big trend, rather, 'Tweaked, not tucked' is the new popular tendency. BAAPS believes that the demand for more subtle changes in appearance are due to the fact that consumers are informed just that little bit more about procedures and practitioners, and thus more cautious and rational about having cosmetic surgery. However, selfies are currently deemed to largely encourage women to go under the knife, since they can reveal imperfections and unwanted features. It can be said that selfie-influenced cosmetic surgery is contributing to the natural beauty trends that are seen today, since more and more women are using their edited selfie images as their surgery inspiration, rather than unrealistic photographs of celebrities.
It is most important to feel great about your appearance, and at Harley Street Aesthetics we promote natural beauty, which is why I have developed my signature procedures that offer a natural look to everyone considering aesthetic enhancements.
Split Muscle Breast Augmentation
My signature breast enlargement procedure is a great treatment that enhances your breasts while looking natural, as the implant is placed on the muscle and therefore almost 'merges' with your body instead of being clearly visible. The procedure gives the breast a perkier and fuller look, accentuating the shape of the breast and concealing the implant outlines, making the breasts look and feel natural.
T-B-T Facelift and necklift
For those who wish to make subtle changes to their facial features for a flawless finish, the Turn-Back-Time Facelift and Necklift merge the best face and neck lift techniques and will guarantee a younger and naturally rejuvenated appearance. The technique has significant aesthetic benefits, but best of all it doesn't change the shape or features of your face and only enhances your natural beauty.
For further information on the procedures available at Harley Street Aesthetics, get in touch with one of the team today and book in for a consultation with me, or contact me via email: info@harleystreetaesthetics.com.
x
Virtual Consultations
Dr Kremer is now accepting virtual consultations, via Skype or WhatsApp. If you would like a virtual consultation, or would like more information, simply get in touch with us via phone, email or through our contact form and we will schedule a date and time for your consultation.