How far would you go for a good selfie?
04 July 2014
By Plastic Surgeon Dr Dirk Kremer.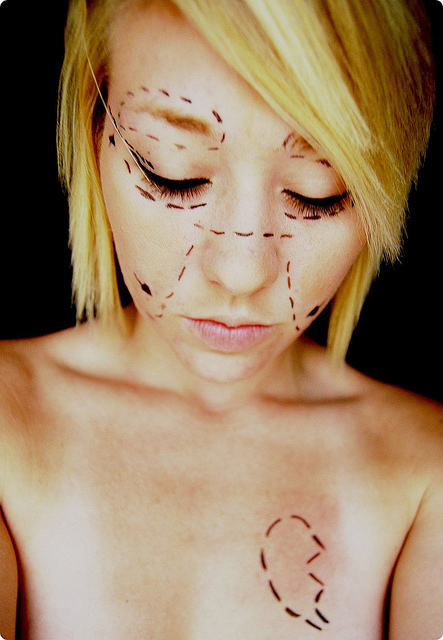 There are a number of reasons why the selfie - a picture of yourself taken at arm's length - has grown in popularity over the last few years, but the growth of social media is perhaps the biggest influence. Indeed, an increasing number of people want to keep their profiles updated with the most recent goings-on in their lives and use social media platforms such as Facebook to showcase their latest looks with friends.
The selfie, while harmless in theory, seems to be causing a heightened self-consciousness amongst people, and its popularity, alongside the pressure to always look good, has led to a rise in the number of selfie-related facial cosmetic surgery procedures in the last couple of years, as more people use surgery to improve their appearance and bolster their social media presence.
Plastic surgery on the rise
According to figures released by the American Society for Aesthetic Plastic Surgery, the number of cosmetic surgical procedures in the US increased by 12% from 2012 to 2013, and a survey created by the American Academy of Facial Plastic and Reconstructive Surgery (AAFPRS) discovered that between 2012 and 2013 one in three US plastic surgeons reported seeing an increase in requests for facial surgeries such as facelifts due to patients being more conscious of their looks on social media. Researchers at the Universities of Strathclyde, Iowa and Ohio also surveyed 881 female students on their social media usage, eating and exercise habits, ideal weight and general body image. They found a link between the time spent on social media websites and the amount of time spent comparing themselves to others; the more time the survey participants spent on social media, the more they compared themselves to their friends, generating negative attitudes towards their own bodies.
I believe that everyone is beautiful and that plastic surgery should be used to enhance that individual beauty and not to replicate someone else's image. Plastic surgery helps people improve their self-image and in turn boost their self-esteem, but it must be remembered that plastic surgery cannot change you entirely as a person or change how you feel about yourself, and above all it cannot be the answer to psychological issues.
Talent manager from LA changes face for her Instagram profile
Sadly, there is evidence of people undergoing cosmetic surgery to achieve the perfect appearance on social media. A recent news story featuring Triana Lavey, a talent manager from Los Angeles, is just one example. She spent $9,000 on several procedures including Botox, a chin augmentation, rhinoplasty and fat transfer for her cheeks to alter her face because she wasn't happy with how she looked on social media sites. She now earns between 60 and 120 thousand dollars a month advertising big-name brands on social media, but while this has proven financially fruitful for her, I do not recommend nor condone pursuing plastic surgery for these reasons.
Hand selfies
Another new worrying trend is that of 'hand selfies', which results in unnecessary plastic surgery; 'hand selfies' involve people having filler injections in their hands so they can take the perfect engagement ring photo and post it online. An American surgeon from Manhattan told the New York Times that he sees around eight patients per month who want to modify their hands.
I cannot condone the use of plastic surgery to improve your appearance on social media, but I can offer aesthetic procedures to help you feel better about yourself if, after careful consideration, you are committed to changing one or more aspects of your body with cosmetic surgery. Dermal fillers are a great non-surgical way of getting rid of wrinkles and hiding prominent veins on your hands, but having surgical or non-surgical cosmetic procedures should be a decision made by you and not influenced by any third party.
If you are interested in aesthetic surgery, please get in touch with Harley Street Aesthetics to arrange an initial consultation where I'll discuss why you are thinking of having cosmetic surgery and the types of cosmetic procedures available to you, including face, body, breast and non-surgical procedures.
x
Virtual Consultations
Dr Kremer is now accepting virtual consultations, via Skype or WhatsApp. If you would like a virtual consultation, or would like more information, simply get in touch with us via phone, email or through our contact form and we will schedule a date and time for your consultation.