New plastic surgery regulations still not enough
28 February 2014
By Plastic Surgeon Dr Dirk Kremer.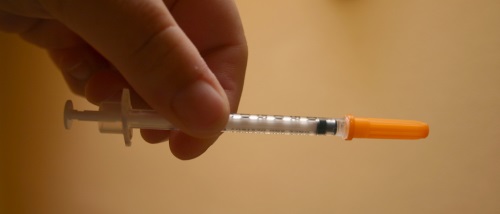 Two weeks ago, government ministers published a review into the regulation of cosmetic interventions and revealed plans to make it illegal for dermal fillers to be offered by surgeons without training. While this is considered by the UK Government as a step forward in the fight against bogus cosmetic surgeons, the announcement has not be well received by trained cosmetic surgeons who say more still needs to be done.
Many trained plastic surgeons such as myself feel that the decision not to classify them as prescription only drugs is a "missed opportunity" because, regardless of the regulations, not classifying dermal fillers as prescription only drugs means they will still be regarded to be as dangerous as ballpoint pens or toothbrushes.
The Health Minister for England, Dr Dan Poulter, revealed that the UK are unable to classify dermal fillers as prescription drugs because of EU legislation. Indeed, EU legislation states that dermal fillers are not medicine and therefore cannot be classified as such. I feel this is absurd as dermal fillers which are administered by fake, untrained cosmetic surgeons can be seriously damaging to a person's health and wellbeing. Because non-surgical procedures such as Botox account for around 9 out of 10 cosmetic interventions, the lack of action by the UK Government means more people will suffer at the hands of unethical, fraudulent plastic surgeons.
Plastic surgery on the rise in the UK
A few weeks ago the British Association of Aesthetic Plastic Surgeons (Baaps) revealed that plastic surgery procedures in the UK were on the rise. Liposuction procedures topped the list with a 41% increase rate, while breast augmentation procedures remained the most popular cosmetic procedure with 11,135 breast enhancements carried out over 2013. Overall, there were 50,122 plastic surgery procedures carried out in the UK in 2013, representing a 17% rise compared to 2012.
Baaps also revealed that the plastic surgery industry is currently valued at £2.3bn in the UK and that this figure is expected to reach £3.6bn by 2015.
The news that plastic surgery is on the rise only reinforces the issue that proper regulation is required. As the number of people having cosmetic surgeries such as facelifts and breast augmentations increases, so will the number of fraudulent surgeons looking to make quick money on unsuspecting, vulnerable patients. I became an aesthetic surgeon to help people, therefore it concerns me that the government aren't doing more to improve standards industry-wide.
As a fully trained and professional plastic surgeon, I pride myself on providing the best possible care to all my patients, building relationships of trust with each and every one of my patients. If you are thinking about plastic surgery remember to speak with family and friends and think carefully before making any decision. Plastic surgery should only be considered once all other options have been discussed. If you still feel cosmetic surgery is right for you please feel free to contact me and book a consultation where we'll discuss what the best course of action is for you. Your health and wellbeing will always be at the forefront of every decision.
x
Virtual Consultations
Dr Kremer is now accepting virtual consultations, via Skype or WhatsApp. If you would like a virtual consultation, or would like more information, simply get in touch with us via phone, email or through our contact form and we will schedule a date and time for your consultation.