New craze of male plastic surgery
06 September 2013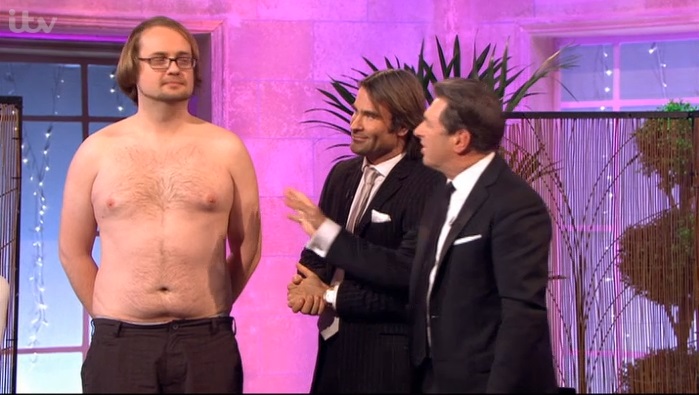 By Plastic Surgeon Dr Dirk Kremer.
It's a topic that turns up in the news once or twice a year; the growing number of men looking to have plastic surgery. The traditional image of plastic surgery is that it is associated with women looking to make themselves look younger and healthier, but that stereotype is slowly being eroded.
Women can sometimes feel pressured into cosmetic surgery in order meet the celebrity look promoted throughout the media on a daily basis. This is also the case with men, although it's not reported as much men can feel under pressure to look like their male celebrity counterparts.
I've previously touched on the topic of men's plastic surgery before, but this time I'm going to look at some of the latest male plastic surgery trends across the world.
Penis plastic surgery
It has been reported that plastic surgeries to make penises larger have increased by 25% annually in Italy. The reasons are unknown, but the subject of size is an ever present issue for most men throughout their lives and like women who worry about their breast size, men can get too downhearted by the size, which can lead to mental health issues.
In the report it suggests that the majority of the operations are to make the penises thicker rather than longer, but there are men who want it both longer and wider. The article suggests that the growing quantity of sexually oriented advertising and media reporting means that men feel the need to be competitive when actually plastic surgery is not required.
Gynecomastia surgery
Breast reduction surgery is typically associated with women, but there is an increasing number of men looking to reduce their 'moobs'. Gynecomastia can be very embarrassing for men with many feeling like less of man as a result, again this may be because of the celebrity image that many people try to aspire too.
For many men gynecomastia or excess breast tissue is simply a result of being overweight, which regular exercise and a healthy diet will fix. Nevertheless, for some men it can be natural due to an excess of oestrogen in the body, when this is the case no amount of exercise or healthy eating will help.
That is where gynecomastia surgery can help, by removing excess tissue the breasts will return to the more traditional toned male chest image. The surgery isn't particularly long at around one hour in length with a 1-2 week recuperation period.
Beard implant surgery
A recent article has suggested that men looking to have beard implants has increased dramatically in the UK over the last five years. The article reports that this is because of the number of male celebrities currently sporting facial hair - including the likes of David Beckham and Brad Pitt. Many men are looking to create a designer stubble look or fill in in any gaps to get that full look effect.
Hair transplant procedures are also particularly popular amongst men in the UK. In 2012 there were 4,500 procedures carried out, this represents a 13% increase over 2011 and is 300% more than the 1,043 rhinoplasty (nose job) surgeries carried our during the same period.
Buttocks surgery
To round off my collection of male plastic surgery trends, I look at the number of men who are undergoing plastic surgery to make their bum bigger. Yes that's right, men want bigger bums! In America, men made up 6.2% of 2012's cosmetic buttock procedures, up from the 2.2% recorded in 1997.
Men tend to lose fat from their buttocks, faces and hands but gain weight on their stomachs and chests. Therefore it's not surprising to read that many men have liposuction to remove fat from their stomachs and have it injected into their buttocks. Essentially solving two problems at once!
It's important to remember that plastic surgery is a decision that only you should make. While these trends are interesting it would appear many are influenced by the image of celebrity bodies, meaning these men are having plastic surgery for the wrong reasons. I believe that everyone is beautiful just the way they are. Nevertheless, if you are worried about anything or would like to discuss any plastic surgery options please get in touch and I'll be happy to help. You're happiness is my main priority!
x
Virtual Consultations
Dr Kremer is now accepting virtual consultations, via Skype or WhatsApp. If you would like a virtual consultation, or would like more information, simply get in touch with us via phone, email or through our contact form and we will schedule a date and time for your consultation.