Plastic surgery not the answer to psychological issues
08 May 2013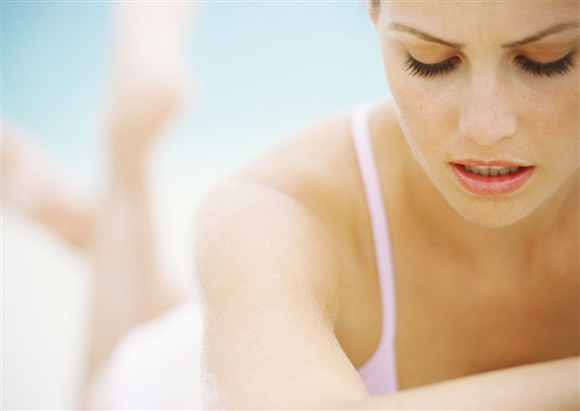 By Plastic Surgeon Dr Dirk Kremer.
I recently read a news article on the Institute of Education London website that focused on why plastic surgery isn't the answer for patients with psychological issues. In fact the study suggested that patients suffering from psychological issues may actually see their condition worsen because of cosmetic surgery.
The study was commissioned by the Department of Health (DH), and saw a team of researchers from the IOE's Evidence for Policy Information and Co-ordinating (EPPI) Centre carry out a systematic review of research into cosmetic surgery procedures. It suggests that patients who have suffered from domestic abuse or currently suffer from psychological issues such as depression are more likely to undergo cosmetic surgery. This is a very worrying trend and one that I'm glad is being looked into.
This unfortunately isn't the first time I've come across articles and news relating to this issue, back in August I wrote about the worrying story of Nadia Ilse, a fourteen year old girl who was offered free plastic surgery after being bullied by peers because of her appearance. The story generated quite a storm in the US media and I was glad that Nadia was happy with her new appearance. Nevertheless as much as I praise what plastic surgery can do for someone, if it's done for the wrong reasons it can have terrible detrimental effects. Plastic surgery is something that shouldn't be taken lightly or entered into without prior consultation with a doctor such as myself. The main issue I try to get across to my patients is that you shouldn't get plastic surgery because of peer pressure but because you want to.
Why plastic surgery isn't always the answer
The IOE research discovered that patients who had undertaken plastic surgery were more likely to have been in or currently are in an abusive relationship. Patients who had plastic surgery were also found to have been depressed and the majority suffered from Body Dysmorphic Disorder (BDD). The majority of these patients who had gone under the knife in order to solve problems found that their issues hadn't been resolved and in many cases actually worsened!
The study then revealed that instead of plastic surgery, psychological and medical treatments such as anti-depressants or Cognitive Behavioural Therapy (CBT) were shown to be far more effective at reducing the patient's depression and other mental health problems. Patients with BDD are particularly seen as vulnerable to plastic surgery's allure and the report highlighted these as particular warning groups that needed tackling.
Obtaining professional plastic surgery advice
The article continuously made a point throughout that I completely adhere to; that is that people thinking of plastic surgery should consult a professional beforehand to make sure that their choice is a valid one and not because of the reasons mentioned here. With the report suggesting an increased risk of post-operative levels of mortality in patients who underwent breast enhancement surgery, the initial consultation with a professional is now a very important part of the plastic surgery process.
Ginny Brunton from the research team summed up the study very accurately by saying:
"These issues must be discussed with patients before they undergo treatments such as face lifts or nose reconstruction. It is crucial that at-risk patients are aware that their mental health may be affected for the worse, rather than the better. Doctors must be aware of issues underlying requests for cosmetic surgery, who is at risk of poor outcomes, and explore fully with patients the reasons for seeking cosmetic procedures, all potential results, and possible alternative solutions".
She did stop short of saying plastic surgery was responsible for the increased mortality rate in post-operative patients saying that: "It should be emphasised that while the evidence did not allow us to conclude that the surgery had caused these problems, or that the relationship or mental health issues were what led the patient to seek cosmetic procedures, the findings are strong enough to suggest the need for further investigation."
Plastic surgery professional
Here at Harley Street Aesthetics I pride myself on this person-centred approach. I believe that plastic surgery is about finding the positive balance and symmetry that will give you the confidence going forward. I provide an accurate, balanced and professional opinion. I will only suggest plastic surgery as an option to the right person and provide advice that has your personal interests at heart.
x
Virtual Consultations
Dr Kremer is now accepting virtual consultations, via Skype or WhatsApp. If you would like a virtual consultation, or would like more information, simply get in touch with us via phone, email or through our contact form and we will schedule a date and time for your consultation.