Facebook facelifts? Social media and plastic surgery
17 October 2012
By Plastic Surgeon Dr Dirk Kremer.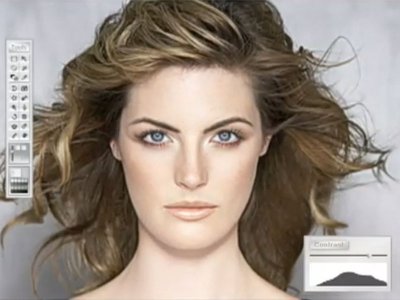 When it's so easy to share photos on Facebook, Twitter and Instagram, each new notification that "You've been tagged in a photo" comes with a twinge of anxiety - Do I look ok? Do I REALLY look like that? Did they HAVE to post me looking like THAT?
It might be tempting to scour your hard-drive for similarly embarrassing photos of your friends to post in retaliation, but some women have turned to plastic surgery to avoid online photo shame, reports the Sun.
With Skype and Facetime real time video calling becoming more popular, your appearance becomes a factor not just in person, but in video calls too. Whether it's a business teleconference, or online dating video chat, how you appear online can make a big difference to your success and happiness. Chin augmentations have increased by a dramatic 71%, according to the American Society of Plastic Surgeons, and they have been nicknamed the "Facebook Facelift".
We are constantly bombarded with perfect imagery from high-definition, supersized televisions to "retina" screens, images are constantly becoming sharper and increasingly life-like thanks to meticulous filtering processes. At the same time, it's easy to load an image of yourself into Photoshop and touch it up to remove imperfections.
All these tools that digitally manipulate appearance are leading more people wanting to have the same level of control over their real physical appearance. It might seem obvious, but a 'Photoshopped' image can easily be reversed with a click of the "undo" button whereas the reversal process is not so simple with plastic surgery.
In my opinion, there is excessive pressure on people to conform to an external ideal of beauty, as this award-winning video from Dove showing all the preparation and photoshopping that goes into a photoshoot illustrates. I would not recommend facelift surgery simply to look better in online photos. Even the most attractive people suffer unflattering photographs – there's no way to look perfect every snap.
Ultimately, do not be over critical about your appearance - if there is a feature on your face/body that you are passionate about changing or rejuvenating then talk to a qualified plastic surgeon to discover your facelift options - ideally see more than one. Do your research and make sure you are contemplating facelift surgery for the right reasons and that it is right for you.
x
Virtual Consultations
Dr Kremer is now accepting virtual consultations, via Skype or WhatsApp. If you would like a virtual consultation, or would like more information, simply get in touch with us via phone, email or through our contact form and we will schedule a date and time for your consultation.