How long do facelift surgery results last?
30 September 2022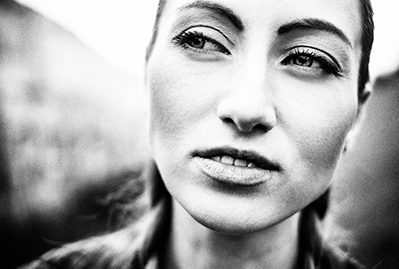 By plastic surgeon Dr Dirk Kremer.
Many people turn to facelift surgery when looking for arguably the most effective way to turn back time and take years off their appearance. The procedure is designed to tackle the signs of aging, such as fine lines, wrinkles, sagging skin, and deep skin folds.
One key question that patients are keen to find the answer to when researching the facelift cosmetic procedure is how long do the results of a facelift last?
As a facelift is an invasive procedure, it's a significant investment, not only financially but also physically, so it's only right for a patient to ensure they feel that investment is worthwhile.
The lasting results of a facelift
A facelift can be performed in several different ways, with some less invasive options available for those who aren't keen on the idea of fully-fledged facial surgery. These less invasive options that typically involve dermal fillers or a scaled down version of full facelift surgery are understandably much less longer lasting and impactful than a full facelift procedure.
The skill and expertise of your chosen cosmetic surgeon is also important and will be reflected in the results of your facelift, both in terms of the results aesthetically as well as how long you can expect the results to last.
So, can facelift results be permanent?
It's important to understand that a facelift doesn't put a stop to the natural aging process. It doesn't freeze your appearance in time so that you look that way for the rest of your life. You will continue to naturally age, but what the facelift does do is reverse some of the existing signs of aging allowing you to look far more youthful.
This means that no, the facelift procedure results are not permanent, but you can expect to benefit from a facelift for many, many years. Far beyond a decade in some cases, though much depends on your lifestyle, health and habits.
Read: Things you can do to maintain a facelift
What can affect the results of a facelift?
Things that can affect the long-term results of a facelift are largely centred around the way in which the patient continues to live their life. Those who smoke or drink alcohol excessively are likely to find that the result of their facelift doesn't last as long as those who life a healthy lifestyle free of tobacco and alcohol. This is because tobacco and alcohol contribute to increasing the rate of the signs of aging, and as mentioned previously, a facelift doesn't take years off your appearance and freeze it that way forever - the aging process will continue to naturally occur.
Facelift results are also likely to be less long-lasting for those who are overweight or obese.
The age of the facelift patient can also have an affect both on the quality of the result and how long those results last. For example, a patient aged 55 is likely to be happier with their result and see the benefits last for much longer than a patient who undergoes the procedure at the age of 65.
Are you considering a facelift? If so, don't hesitate to book your initial consultation with me here at Harley Street Aesthetics in London so that we can discuss what's best for you and so that you can learn more about the procedure, including my signature TBT-Facelift. To book yourself in simply call 0845 5197232, e-mail info@harleystreetaesthetics.com or complete the online contact form.
x
Virtual Consultations
Dr Kremer is now accepting virtual consultations, via Skype or WhatsApp. If you would like a virtual consultation, or would like more information, simply get in touch with us via phone, email or through our contact form and we will schedule a date and time for your consultation.