Pros and cons with combining plastic surgery
02 April 2021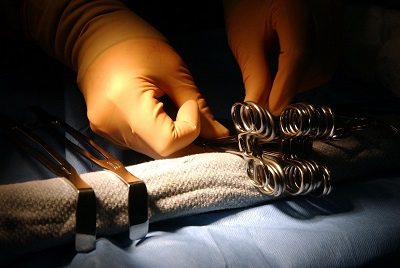 By plastic surgeon Dr Dirk Kremer.
It's not uncommon for people to undergo multiple plastic surgery procedures through the course of their lifetime, perhaps to make alterations to existing procedures or to target other areas of their face or body. It's also not uncommon for patients to ask me is it possible to combine two or more procedures at the same time?
It is in fact possible to combine multiple procedures and undergo them at the same time - in fact, there are often many benefits in doing so, but it's important to also recognise any potential drawbacks as well before deciding if combining procedures is the right choice for you.
The pros and cons of having multiple plastic surgeries together
Anaesthesia
The pro: Undergoing multiple plastic surgery procedures during the same surgery means only having to be placed under general anaesthesia the once, which can reduce the risk of anaesthesia -related complications. The majority of these complications tend to take place while either going under anaesthesia or while coming out of it, so reducing it to just the one anaesthesia can seem a safer approach for some.
The con: Being put under anaesthesia just the once may typically be more desirable, but due to multiple surgeries taking place a patient may need to be placed under a much stronger dose so that they can be operated on for a longer period of time. Age and health status may depend on how capable a patient is of safely receiving a stronger dose, as strong doses can have a negative effect that could potentially increase the risk of some complications.
Healing and recovery
The pro: Each invasive plastic surgery procedure will require a certain amount of recovery time depending on the surgery carried out, this could be a matter of weeks and even months before a patient fully returns to all activities. Combining procedures and having them at the same time will mean that a patient only has to endure one recovery period.
The con: One recovery period makes sense in terms of not having to go through two separate bouts of healing and recuperating time, but it's worth understanding that this one recovery period could be longer and more painful to endure as you'll be recovering from multiple procedures that may cover different areas. This could mean you have to take a longer time off work in one go and may need extra assistance from friends and family compared to if you had only undergone the one procedure.
Surgery costs
The pro: The fees that you pay when undergoing a plastic surgery procedure are not just for the skills and experience of your plastic surgeon, but also for the anaesthesia, use of the operating room, ongoing recovery etc. Therefore, combining plastic surgery procedures could potentially save you money as many of these fees will only have to be paid the once.
The con: Combining procedures could mean that the one-off higher cost is more difficult to cover in one go. Some patients find it easier and more financially manageable to cover the cost of just one surgery before saving up and having the next procedure at some point in the future.
Final results
The pro: Many plastic surgery procedures are extremely complimentary to one another and when performed together it can often mean an improvement in the final result. A good example would be a breast reduction paired with a breast lift, or a combination of a tummy tuck with liposuction. You should discuss your circumstances with your plastic surgeon when deciding if combining these sort of procedures is likely to achieve a significant improvement in the final result.
The con: The downside, although minor, is that you'll likely have a longer recovery and wait time before being able to fully appreciate your final result due to your body needing that little extra time to heal. You're also likely to experience more bruising and swelling in the areas that you're operated on.
How you choose to achieve your aesthetic goals is of course your choice, but with the help of a highly skilled and experienced plastic surgeon you'll be able to decide whether the pros outweigh the cons, or vice versa.
To learn more about the procedures that I perform here at Harley Street Aesthetics, don't hesitate to reach out so that we can book you in for your initial consultation and discuss what you're hoping to achieve. Contact us by calling 0845 519 7232, e-mail info@harleystreetaesthetics.com or fill in our online contact form.
x
Virtual Consultations
Dr Kremer is now accepting virtual consultations, via Skype or WhatsApp. If you would like a virtual consultation, or would like more information, simply get in touch with us via phone, email or through our contact form and we will schedule a date and time for your consultation.