Are you targeting a slimmer 2021?
08 January 2021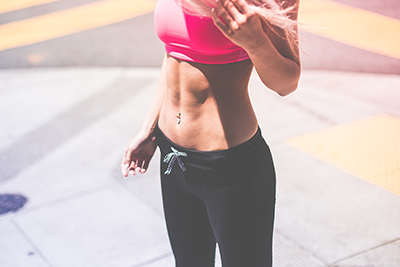 By plastic surgeon Dr Dirk Kremer.
The past year has certainly no doubt taken its toll on more than just a few of us in at least one way or another - in fact, it has probably taken its toll in several different ways for many. Now that we've escaped 2020 and are perhaps looking forward with a little cautious optimism for what the next twelve months will bring, some may also feel now is the time to finally begin placing a little more focus and energy on themselves by finding ways to both feel and look better as we all navigate our way through 2021.
If this means you're targeting a slimmer and more toned appearance, then you may believe it's time to turn your attention to the cosmetic surgeries, and body procedures in particular, that are available to you to help achieve this - namely a tummy tuck, also known as abdominoplasty, or the ever-popular liposuction procedure.
Now, before delving into more detailed information about these highlighted procedures, it must be noted that getting your diet and exercise regime in check to bring you down to a healthier weight before you even contemplate undergoing surgery is extremely important. Provided this is achieved and your surgeon is happy that you're healthy and at a suitable weight, you can then begin to weigh up the pros and cons of cosmetic surgery and decide if it's the right option for you.
Tummy tucks are popular after fat loss and post-pregnancy
One of the more popular cosmetic surgeries to help create a slimmer and tighter midsection is the tummy tuck. This procedure removes excess fat and skin from the abdomen region and goes some way to restoring weakened or separated muscles, making it a popular choice among women post-pregnancy and both genders following a significant drop in weight.
Liposuction is better at specifically targeting excess fat
Though a tummy tuck helps to remove both excess fat and skin, it's better aligned for those who are predominantly looking to focus on the removal of excess sagging skin. If excess fat is the primary problem, then your cosmetic surgeon may suggest that liposuction could be more suitable for you. In some cases, it could be recommended that both a tummy tuck and liposuction are performed together to help achieve the most desirable outcome.
Learn more about the differences between a tummy tuck and liposuction.
In short, a tummy tuck (abdominoplasty) procedure is best performed when a patient is looking to address one or more of the following:
Small amounts of excess fat in a localised location

Loose and sagging excess skin and tissue

Weakened abdominal muscles and midsection
If you're looking to provide yourself with a huge boost in confidence by working towards improving body issues that have been bringing you down for a while, don't hesitate to get in touch with me here at Harley St Aesthetics so that we can discuss all options that may be available to you in more detail. You're welcome to call the office on 0845 519 7232, e-mail info@harleystreetaesthetics.com or by completing our simple online contact form.
x
Virtual Consultations
Dr Kremer is now accepting virtual consultations, via Skype or WhatsApp. If you would like a virtual consultation, or would like more information, simply get in touch with us via phone, email or through our contact form and we will schedule a date and time for your consultation.