5 facts about liposuction
27 December 2019
By plastic surgeon Dr Dirk Kremer.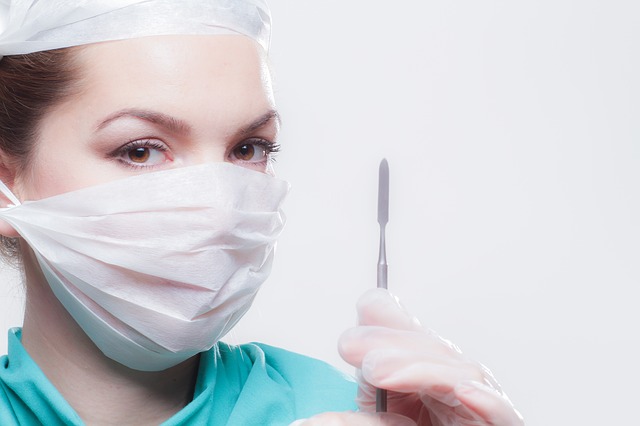 Liposuction is a cosmetic procedure that has consistently grown in popularity over the years. This is largely thanks to the fantastic results that can be achieved when the procedure is correctly performed by an experienced and qualified cosmetic surgeon. Despite its popularity, there is still a lot of misinformation out there related to the procedure, and many patients who attend a liposuction consultation seek answers to similar questions.
To help you better understand the procedure, I've decided to take this opportunity to highlight 5 important facts about liposuction.
1. Liposuction does not replace a healthy and balanced lifestyle
Although liposuction is a great procedure for improving body contour and overall proportions, it should not be thought of as a way to simply replace other healthy weight loss methods. It is true that it is a procedure that can be effective in areas that are difficult to shed fat naturally, such as fatty pockets that often form around the hips, inner thighs and lower abdomen, but liposuction is certainly not designed to replace exercise and a healthy diet entirely.
2. Results from liposuction are permanent
The new slimmer and contoured appearance that is achieved following liposuction is permanent as adults cannot generate new fat cells. However, it's important to remember that liposuction is not magic and it does not remove ALL fat cells from the area that the procedure is performed, so if you fail to follow a healthy diet and exercise regime to maintain your new slim appearance after the procedure, the remaining fat cells can start growing again taking you back to where you were before liposuction.
3. Liposuction was first used in 1974
Liposuction was first introduced as a procedure in Italy back in 1974, but the method that is used today - tumescent - was developed in 1985. The early liposuction methods that were used often resulted in significant post-surgery bleeding and wrinkly skin, but the tumescent-method removed these negative after-effects. The cannulas that are used in today's methods are far smaller, meaning unwanted wrinkles and notable scarring are now a thing of the past.
4. Liposuction is one of the most performed cosmetic procedures worldwide
Liposuction is the second most performed cosmetic procedure in the world, with only breast augmentation proving more popular. People are drawn to the visible improvements that can be achieved on various parts of the body as well its long lasting results.
5. Liposuction is effective for both women and men
The majority of patients that undergo liposuction are women, and that is the same for most cosmetic procedures right across the board, but it's also just as effective for men and cosmetic surgeons have seen an increasing number opt for liposuction over the years. Popular areas that liposuction can address for men include under the chin (to remove a double-chin), around the waist (to remove "love handles"), and across the chest area (to remove fatty chest deposits), to name just a few.
If you'd like to learn more about liposuction or discuss my signature E-Lipo procedure, or any of the other cosmetic procedures I perform here at Harley St Aesthetics, including non-surgical procedures such as Botox and dermal fillers, don't hesitate to get in touch. You can call on 0845 519 7232, e-mail info@harleystreetaesthetics.com or complete the online contact form.
x
Virtual Consultations
Dr Kremer is now accepting virtual consultations, via Skype or WhatsApp. If you would like a virtual consultation, or would like more information, simply get in touch with us via phone, email or through our contact form and we will schedule a date and time for your consultation.