Your health and cosmetic surgery
28 December 2018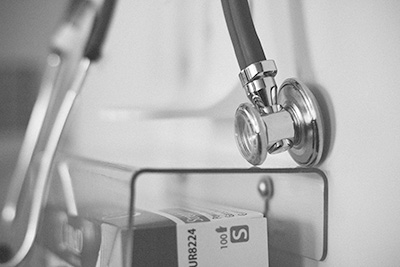 By plastic surgeon Dr Dirk Kremer.
Cosmetic surgery can never be taken lightly and lots of things need to be taken into consideration. Not only does it need to be the right cosmetic procedure with the right cosmetic surgeon for you, but you also need to ensure you're physically and mentally healthy, as well as fully aware of the risks associated with the procedure you're interested in.
Read on to learn some facts and pick up some pointers that will help you gain a better understanding of some health factors that are involved with cosmetic surgery.
Have an allergy? Be honest before cosmetic surgery
If you have any known allergies or sensitive skin, then it's important to let your cosmetic surgeon know. This is because some dressings contain ingredients such as acrylates, rubber, latex and silicones which some people react to. Even making your surgeon aware of allergies to things like jewellery, silver, nickel, bra clips or watch straps can provide useful insights about things you may potentially be allergic to, so tell your surgeon everything.
Most allergic reactions are minor, but they can still be uncomfortable and sometimes require treatment like topical corticosteroids or antihistamines. It's best to try and avoid this altogether, so discuss any concerns well in advance.
Monitor your BMI
If someone is overweight while planning to have plastic surgery, it's worth knowing that excess weight can put the body under extra strain and increase the risk of certain side effects and complications. These may result from the surgical procedure itself or the anaesthesia that might be used. For this reason, it's best to ensure your body mass index is under 30 when undergoing cosmetic surgery.
Being overweight or obese can also increase the chance of sleep apnoea, which may cause a problem with the administration of general anaesthesia. If you are already prone to this, be sure to tell your plastic surgeon so that things can be tailored to your personal needs.
Putting your health in a great state before undergoing surgery will help the procedure remain as safe and low-risk as possible, helping you to recover quickly and enjoy your fantastic results.
If your surgeon informs you that your weight may impact your surgical results, consider safely losing weight under a doctor's supervision. Weight loss must be stabilised for at least six months before surgery, but be sure not to rush this and instead lose the weight in a safe and healthy manner.
Quit smoking and cut back on the alcohol
I've discussed the effects of smoking and the effects of alcohol on plastic surgery in the past, but it's still worth noting just how important taking this advice on board is.
Nicotine will slow down the healing process and negatively affect the results, as well as increase the risk of complications, while alcohol can cause problems with anaesthesia and increase the risk of bleeding.
Take care with health conditions
Certain health conditions need extra care when it comes to cosmetic surgery, so be aware of the following:
Asthma
Asthma sufferers should ensure their asthma is under control before surgery, as the risk of an asthma attack taking place before or during surgery will then be minimised. A check up is recommended with your doctor at least one week before the surgery date to ensure your health is in the best condition possible for the procedure to take place.
Acute asthma may require inhaled bronchodilators, inhaled corticosteroids, or steroid by mouth prior to surgery to ensure symptoms are kept under control and for the surgery to be as safe as possible.
Diabetes
Diabetics may experience issues following surgery, and their recovery time may be longer than others.
The better controlled the diabetes is, then the better the chances are of experiencing no issues post-surgery. The key is to keep blood glucose within the parameters recommended by your doctor, along with good nutrition.
Eat plenty of protein, as this can help with recovery and wound healing. Keep stress levels to a minimum as this can elevate blood glucose levels.
Consider emotional well-being
For patients, cosmetic surgery is all about the final physical result, and though many are aware of potential physical implications, not many consider the emotional ones.
Surgery is a nerve-wracking experience, from the time you first consider a procedure right through to the finished result many months later. Stressing over the procedure, losing sleep due to anxiety, fatigue, swelling - these are just a few of the things that can affect a patient both physically and emotionally, so being prepared is important.
Understanding potential implications of surgery and being in a position where you know that you'll be able to cope with unexpected outcomes are all part of preparing yourself emotionally for your plastic surgery. If you have any concerns or doubts, then talk them through with your surgeon. Your surgeon has a duty of care, so they would much prefer it if you revealed anything that may need to be addressed in terms of your emotional well-being.
To learn more about the plastic surgery and non-surgical procedures that I offer here at Harley St Aesthetics, and to address any of your concerns regarding surgery please don't hesitate to get in touch today. You can call on 0845 519 7232, e-mail info@harleystreetaesthetics.com or fill in the online contact form.
Question?

Contact Dr Kremer

0845 519 7232