Men and their increased interest in plastic surgery
16 November 2018
By Plastic Surgeon Dr Dirk Kremer.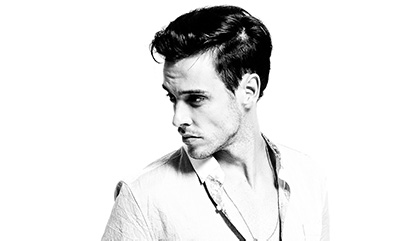 Plastic surgery has always been associated with women. Often, it's women that we think of whenever we read about plastic surgery, discuss it with friends or see cosmetic procedures highlighted on TV. However, with a significant rise in the number of men undergoing cosmetic surgery and non-invasive treatments in recent years, now may be the time to ask if men are more obsessed with cosmetic surgery than women?
Cosmetic procedures such as Botox, fillers, breast reduction and liposuction aren't just reserved for women. Plastic surgeons are now seeing more male patients than ever before, and this includes top celebrities right through to the modern men that we're surrounded by daily. Perhaps it's part of the social media effect, or maybe it's just a natural part of life with men becoming more and more comfortable seeking ways to improve their appearance. Whatever the reason, it's real and it's happening, as women are certainly no longer the only ones booking consultations with a plastic surgeon.
Figures reveal male cosmetic surgery is rising
The American Society of Plastic Surgeons (ASPS) say that over 1.3 million cosmetic procedures were performed on men throughout 2017. Figures reveal that male breast reduction surgery was up a considerable 30% last year, while liposuction was up 23% and tummy tucks were up 12%.
Men are seeking out male breast reduction to not only lessen the volume of their breasts, but also to restore a shapely physique that allows them to feel far more confident about their body. Liposuction is geared towards shrinking the stomach, love handles and lower back, or for helping to create a more defined jawline through the neck and chin area to improve the facial aesthetics. Rhinoplasty is also a highly popular procedure among men, proving to be one of the most self-confidence enhancing cosmetic surgeries.
Men finding cosmetic procedures to be no big deal
Of course, not every man is looking for a more defined jawline, slimmer waist or a brand-new nose, but many do want to look more youthful, stronger, masculine, and more attractive. As a result, these men have now decided that some cosmetic work that is performed to slightly enhance their aesthetic appeal and boost their confidence isn't such a big deal. This realisation is what has driven men to seek out Botox injections and learn more about filler treatments that are available to them, as well as discover and research more invasive plastic surgery procedures with permanent results.
If you're keen to discuss the plastic surgery options that are available to you, then don't hesitate to get in touch today. I am a board-certified plastic surgeon with a wealth of international experience, so you can be sure you'll be in extremely safe hands. The Harley St Aesthetic offices are based on Harley Street in the heart of London, and you can contact us by calling 0845 519 7232, e-mailing info@harleystreetaesthetics.com or by completing our online contact form.
Question?

Contact Dr Kremer

0845 519 7232