Fashion trends can influence cosmetic surgery decisions
07 September 2018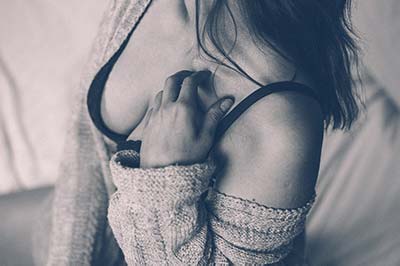 By Plastic Surgeon Dr Dirk Kremer
Many plastic surgeons are now seeing a new approach from women when it comes to breast implants. The breast augmentation procedure is still a highly popular cosmetic operation the world over, and in the past it has often been associated with women looking to significantly increase their cup size, but these days many women are opting for a much subtler increase.
There is a belief that this is largely influenced by current fashion trends, with a more natural and proportionate look to each individual being the preferred option for a growing majority.
Women seeking the breast procedure in years gone by would typically be considering whether to go as large as a D or E cup ,or even larger. Of course, many are still interested in these larger increases, but plastic surgeons on the whole now tend to report that the most requested cup sizes are in fact a B or C.
Women want breast implants to be proportionate with their body
The styles and trends that are taking place on the catwalk are always likely to have quite a significant influence on the sort of procedures that many patients seek and request. These days, women are looking for breast implants that will complement their style rather than to just increase their bust by a few cup sizes. They want implants that are proportionate to the rest of their body, and that allows them to feel more confident and stylish while wearing certain outfits like swimsuits and dresses. With more and more women now considering their overall look, many in the cosmetic industry believe that huge breast implants are mostly a thing of the past.
Current fashion on display from big designers such as Fendi and Bottega Veneta include low necklines, feminine silhouettes, sheer fabrics and designs that are elegantly lingerie-inspired, so it's no surprise that many are seeking far subtler enhancements to help them keep up to date with the latest styles.
Breast reduction is also on the rise
Trends will always come and go, both in fashion and in cosmetic surgery. Recently, there has actually been a growing number of women looking to do the opposite by reducing their breast size with a breast reduction operation, leaving them with small to medium sized breasts and a more manageable cleavage. In many cases this is for health and physical issues, such as neck or back pain, as reducing the size can help relieve the pain. But for many others, it's to either enhance their self-confidence or help them remain on trend with fashion styles. After all, if the trend is for women to have a more manageable breast size, then naturally women with larger breasts will opt for a breast reduction if they feel it necessary.
If you're considering a breast augmentation or breast reduction operation, or if you're keen to find out more about any of the other surgical and non-surgical procedures that I offer here at Harley St Aesthetics in the heart of London, then don't hesitate to get in touch today and book a consultation. You can call 0845 519 7232, e-mail info@harleystreetaesthetics.com or fill in the simple online contact form.
Question?

Contact Dr Kremer

0845 519 7232