How will you feel after plastic surgery?
24 August 2018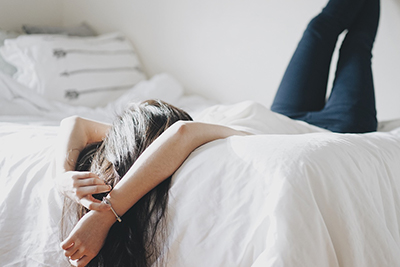 Discovering the options and details of different cosmetic procedures, and then making the decision to undergo surgery is a very personal choice, and one that I want my patients to decide entirely by themselves - without the influence of anybody else. Of course, I will offer my professional advice, but ultimately it is for them to decide.
A lot of things are involved when it comes to both undergoing and recovering from a plastic surgery operation, especially from an emotional standpoint. There are pre-consultation nerves, excitement and sometimes doubts, to post-surgery blues, regret and eventually newfound joy.
Most patients tend to prepare themselves physically to cope with the recovery of cosmetic surgery, but it's also important that patients know what to expect emotionally. Emotions can change, pass and settle quite quickly in the days, weeks and months following an operation, but being aware beforehand of what you may face emotionally can be a big help.
Depending on which procedure you have, it can sometimes take as long as a year for you to appreciate the final results - and during this time it's entirely normal for you to experience a wide range of emotions.
Below I have outlined the different emotions you may experience in the days and months following your surgery.
The first week following surgery
The first week following your cosmetic surgery operation is likely to be the most difficult. You will need to spend plenty of time resting, which leaves a lot of time for regret and doubts. It's important to remember the end-result during this time. Remember that your body is healing and recovering, and in the near future the changes you were hoping for will prevail.
1-4 weeks following surgery
During this time, the healing process is well underway, and the results of your operation will become more evident. It can take quite a while for the body to physically settle down, so you're likely to experience feelings of conflict at this time, with a positive outlook on some days compared to negative feelings on others. As with the first week, it's vital you remember why you underwent the surgery and really focus on the positive elements.
1-3 months following surgery
At this point, patients tend to either really begin to appreciate the results taking shape, or instead see themselves in the mirror and begin questioning their choice or wonder if they made the correct change. Doubts may arise over whether things will look right in the end for some people. Talk to your plastic surgeon, as they will be able to reassure you that things are on the right track and progressing well and will continue to improve.
3-6 months following surgery
After a few months, the vast majority of patients who undergo plastic surgery are extremely pleased with the results and their new look and confirm that it was the correct decision after all. They have a newfound confidence and want to flaunt their results as often as possible.
If you're considering a plastic surgery procedure, then get in touch today. Whether surgical or non-surgical, we can go through the options and discuss what may be the correct path for you to take personally. With an office in the heart of Harley Street in London, we're easy to reach, so call today on 0845 519 7232, e-mail info@harleystreetaesthetics.com, or fill in our simple online contact form.
Question?

Contact Dr Kremer

0845 519 7232