Growing concerns for the unregulated cosmetic industry
13 March 2015
By Plastic Surgeon Dr Dirk Kremer.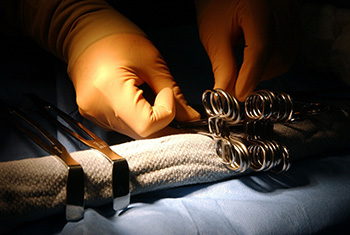 The increasing popularity of plastic surgery lately and the acceptance of it by a greater number of people is, I believe, quite positive, as people don't feel shame anymore to do what they want with their bodies. However, not everything about the democratisation of cosmetic surgery is good. Indeed, as the demand for cosmetic surgery grows, so does the chance that a patient will be treated by an unlicensed or unregulated surgeon, and this can have dire consequences for unfortunate patients. This is why it is absolutely necessary that patients fully educate themselves about the surgeon/ practice in question as they are essentially putting their life in the surgeon's hands. As a fully qualified, licensed practitioner and member of the specialist register of the UK's General Medical Council, GMC, I ensure that my clients are in the safest possible hands, understand the procedures chosen thoroughly, and are comfortable with their decisions.
The "Wild West" industry
Plastic surgeons have already warned that the current regulations within the industry were still not enough to ensure safe practice, resulting in a "Wild West"-type environment of cowboy doctors and non-specialist surgeons performing procedures in unsafe conditions. The stories that receive the most press coverage are almost always of botched jobs, and as such, reports of illegal treatments being performed or cosmetic surgeons operating in unhygienic environments are the ones that stick out in our memory.
Perhaps most concerning, however, is that a recent investigation led by The Sunday Times revealed that some doctors who have been struck off the medical register continue to treat hundreds of patients in cosmetic clinics. The lack of regulation in the industry is a global concern, allowing unlicensed or under-qualified surgeons to continue to perform unregulated procedures, which justifiably gives the industry a bad name.
Dangers of a lack of regulation
Major concerns have been raised by licensed, fully qualified surgeons across the world as more and more patients are experiencing health problems after receiving treatment from unregulated surgeons. For instance, certain procedures such as laser treatments should only be carried out by medical professionals, but according to Margaret O'Donnell, President of the Irish Association of Plastic Surgeons, many beauticians offer this treatment as part of their services. Laser treatment can be extremely dangerous when carried out by someone lacking the necessary expertise, exposing patients to risks such as skin burns, blindness scarring – in worst case scenarios, this can also increase the likelihood of cancer being left undetected.
The regulatory failures of the industry were made evident with the 2012 PIP implant scandal; unfortunately this was not enough to end reports of botched breast implants as they have increased by more than 500% in the last three years. More patients than ever before are seeking licensed plastic surgeons to fix failed procedures performed by uncertified physicians; I understand that offers of budget cosmetic surgeries and quick-fix treatments can seem appealing, but there is just one simple piece of advice that never wavers: always do your homework and check your doctor is qualified before undergoing on cosmetic surgery procedure.
If researching into this field sounds a little daunting, break it down and think about the following:
- Are they fully qualified in the field that you require treatment?
- Are they certified?
- How often have they done this procedure?
- What do former patients think?
If you're considering a cosmetic treatment here at Harley Street Aesthetics, you can be secure in the knowledge that I am certified and qualified, and I will meet with you personally on your first consultation, following you on every step of your surgical journey.
It's paramount that you are able to trust your surgeon, and that is why the first consultation is just as important for you as it is for your plastic surgeon – not only does it allow you to find out more about the particulars of the surgery itself, but it also offers you the chance to get to know your surgeon and decide whether or not they are the person you want to perform your procedure. If you have any enquiries or would like to book a consultation, get in touch with us today.
x
Virtual Consultations
Dr Kremer is now accepting virtual consultations, via Skype or WhatsApp. If you would like a virtual consultation, or would like more information, simply get in touch with us via phone, email or through our contact form and we will schedule a date and time for your consultation.