Reports of botched breast implants are on the rise
30 January 2015
By Plastic Surgeon Dr Dirk Kremer.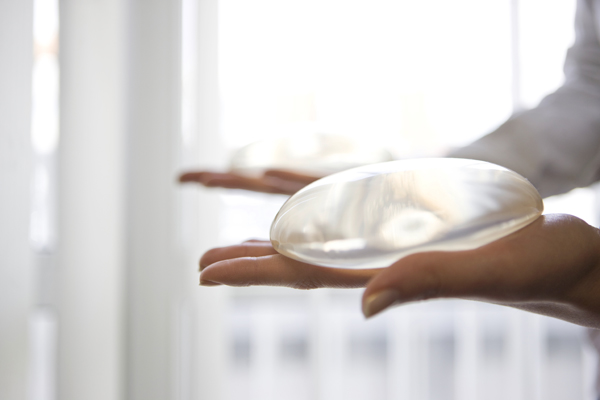 Breast augmentation
is one of the most performed cosmetic procedure today and, unfortunately, this popularity has led to many unskilled surgeons trying to take advantage of the demand for breast enhancement. As a result of the growing demand, a new report has revealed that the number of women reporting ruptured breast implants has increased by more than 500% in three years.
"Jordan Syndrome"
The report showed that between 2012 and 2013, 1,543 cases of ruptured implants were recorded compared to just 293 between 2009 and 2010. The exact reason for the sharp increase in ruptured implants is particularly difficult to pinpoint as unskilled practitioners have been around for as long as the industry, but many cosmetic surgeons believe that this rapid increase is partly down to "Jordan syndrome."
'Jordan syndrome' is named after glamour model Katie Price (aka Jordan), who is famous for her oversized breasts, and plastic surgeons believe that many women in the UK are now trying to copy her appearance and are themselves requesting bigger breasts as a result. The issue of copying the appearance of celebrities is a worrying one and while I don't condone surgery to copy celebrities, the real issue with 'Jordan syndrome' is the potential health risks associated with oversized breasts. The bigger the breast implants, the more problems that are likely to arise. Firstly, breasts are affected by gravity over time and, as bigger breasts start to droop or sag, it's likely that women will suffer from back pain or other related issues. Secondly, extremely large implants can ripple, and it is this side effect that can be the most damaging to a patient's post-operative health.
What about PIP implants?
While plastic surgeons have placed some blame on 'Jordan syndrome', the increase in the number of women reporting ruptured breast implants may also be down to the 2012 PIP scandal. A report in June 2012 found that PIP implants were made from a silicone filler that was unauthorised for medical use and had double the rupture rate when compared to other forms of breast implants.
At the time, it was reported that around 400,000 women worldwide, 50,000 of which were from the UK, had received one of these unsafe PIP implants and all the women affected were urged by public health bodies in their respective countries to either have the implants removed (as in France and Sweden), or to consult their doctor for a check-up (as in Britain and Germany).
It is still too early to know the exact consequences of having or having had PIP implants, whether they ruptured or not, and we may never know that for sure. For instance, some doctors have hinted at a link between PIP implants and cancer, whether or not they ruptured, others are not so convinced of it. What we know without a doubt is that the silicone had not been deemed safe for medical use. For a number of reasons, not all women got rid of their implants, and I believe the main issue was the risk of undergoing surgery again for women whose implants were not showing any problem. Every surgical operation carries risks and patients may feel pain for a week or more after surgery, so some women may have preferred to try their luck and not do anything since they were feeling OK, instead of choosing sure risk and pain, when no one could tell what the exact consequences of keeping the implants were. Their doctor may also not have encouraged them further. Furthermore, implants need replacing every 10-15 years anyway, so some women may have preferred to wait until the 10 years were up before undergoing surgery again (PIP started selling implants in 1991).
I think finances was another issue, as women had paid to get breast augmentation surgery, and may not have wished to go back to the way they were before because they couldn't afford another operation, knowing that their implants seemed "fine". Indeed, even if the NHS or their national security system had paid for them to get their implants removed, chances are they would not have provided any replacement. A part of the ruptured breast implants reported may therefore be PIP implants that women decided to keep.
The price of quality
Perhaps the biggest outcome from the PIP scandal is that it helped reinforce the message that cutting costs in the cosmetic industry can have detrimental consequences on a patient's health. In the current economic climate, money is tight and that understandably means many are shopping around for the best deals, and this includes people looking for cheaper cosmetic surgery. It's important to remember that high quality aesthetic surgery is not going to be offered at bargain prices and this is why you should always be cautious of plastic surgeons in other countries offering procedures for half the price of those in the UK. While not all plastic surgeons in a foreign country are out to make a quick buck, it's important to research the cosmetic procedure you're considering, as well as the surgeons themselves, beforehand. A reliable surgeon such as myself will carefully consider why you're thinking about getting breast implants and will only use implants that meet the highest health and safety standards. Any form of cosmetic surgery has inherent risks, but by doing detailed research and getting to know your cosmetic surgeon, these risks can be significantly reduced.
Here at Harley St Aesthetics, I've taken inspiration from around the world to create my signature Split Muscle Breast Augmentation procedure, which is a revolutionary breast enhancement operation that provides the bigger, rounder appearance some women crave, but without the 'tennis ball' chest appearance. Perhaps more importantly, I only offer my patients the highest quality breast implants, whether gel-filled or saline-filled.
If you're interested in my signature Split Muscle Breast Augmentation or any other cosmetic procedure I offer, please contact me today to arrange an initial consultation where we'll discuss all your options and the results you wish to achieve.
x
Virtual Consultations
Dr Kremer is now accepting virtual consultations, via Skype or WhatsApp. If you would like a virtual consultation, or would like more information, simply get in touch with us via phone, email or through our contact form and we will schedule a date and time for your consultation.